10 Dec

4 Unthought-of Study Abroad Tips

The best way to learn is through experience and that is why we have made a list of quirky, yet key study abroad preparation tips for your semester in Spain. Everyone knows the clique tips like, "Get a passport," "Bring versatile clothing," and "Arrive with an open mind." We have all heard them a million times! Here are some suggestions that maybe you haven't thought of before.
1. Get a credit card with a chip…and PayPal
This one comes first because it takes a little planning.
Spain has moved on from the swipe credit cards and has adopted those with chips. If you want to be sure that your card is not going to decline, you need to get a card with a chip in it. On the plus side they offer you more security than a normal credit card.
Even though you now have a credit card with a chip you may experience troubles online. Certain venders, especially bus companies, only accept European cards OR PayPal: You should get PayPal.


2. Suspend your cell phone contract
Centro Mundolengua provides phones for their students! However, if you really don't want to part with your iPhone or Andriod, major cell phone carriers allow you to suspend your contract during 6 months out of the year. Pop a SIM card in your normal phone and you're good to go. Having GPS, all your old photos, and contacts just makes study abroad that much better. Not to mention you will save a lot of money!


3. Bring a planner and a water bottle
If you are the type of person that has to physically write everything down to stay organized, you will want to bring a planner. Here they just don't quite make sense, at least for most Americans. Better yet, I just keep everything on my phone calendar.
Secondly, bring a reusable water bottle: There are not any in Spain. No matter which store you go to – the closest thing you will find to a water bottle is a thermos (which doesn't suffice, obviously). Most Spaniards drink bottled water. So, if hydration and the environment are important to you, bring your Nalgene with you.


4. Have a good backpack
This is much more important than it seems! Obviously you will be using your backpack throughout the week going to and from University Pablo de Olavide or The University of Seville, but it also serves a secondary purpose. If you choose the travel during your semester abroad your backpack will most likely accompany you wherever you go. Many low cost airlines only allow one small carry-on. When I took my long weekend trip to Budapest, I was struggling to fit three days of necessities in my backpack; however, my friend who was traveling with a much more "travel suited" backpack thankfully had room to take some of my stuff. Make sure it is durable, expandable, and comfortable enough to wear almost all day. I have found that North Face backpacks are great, because they are designed for hiking/traveling, yet do not make you look like you are going on an outdoor adventure every time you enter university.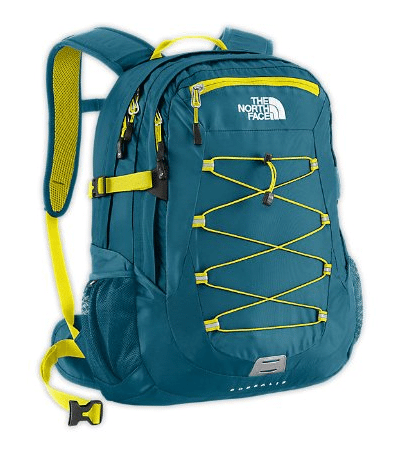 Hopefully these four, simple study abroad travel preparations will help you! Maybe even you can add a few to the list of must haves only found in America, or wherever you are from!

Let us know in the comments section if you have anything you would recommend to future study abroad students!