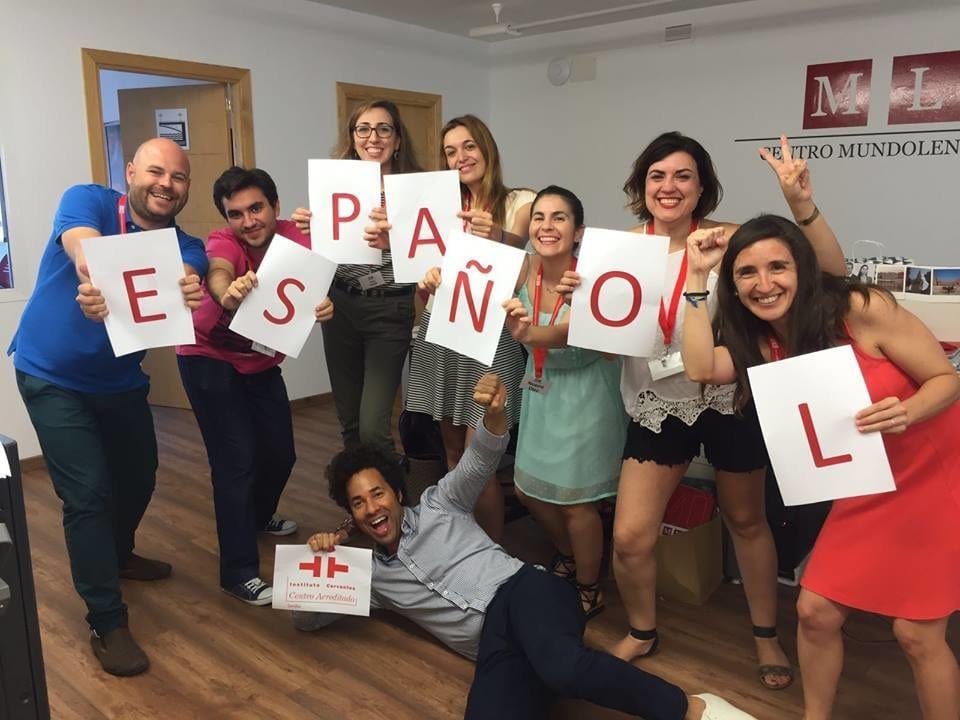 04 Jul

Centro MundoLengua in Seville Receives Accreditation from the Cervantes Institute!

Centro MundoLengua in Seville now belongs to the accredited center for the teaching of Spanish by the Cervantes Institute.
The Cervantes Institute is the highest public institution that, after its creation in 1991 in Spain, promotes the Spanish language and culture throughout the entire world. Its headquarters are located in Madrid and Alcalá de Henares, the birth place of the most celebrated author in Spanish literature, where the organization gets its name, Miguel de Cervantes Saavedra. However, it is present throughout 90 cities in 43 countries.
"He who reads much and walks much, sees much and knows much". Miguel de Cervantes.
What does it mean to be an accredited center?
To be an accredited center of the Cervantes Institute is to obtain the guarantee that the classrooms of the school comply with all of the requirements to ensure that the Spanish language and culture being taught there is of the highest quality.
Centro MundoLengua School in Seville, as well as any other Spanish school, has had to pass an exhaustive evaluation of all of its departments: academics, administration, marketing, culture, etc. in order to gain its position as a center belonging to the Cervantes Institute.
The entire Centro MundoLengua team is very excited about this great news, through which, we will be able to bring our language, Spanish, to anyone in any corner of the world, and to continue to work every day to meet the millions of people who love the language of Cervantes.