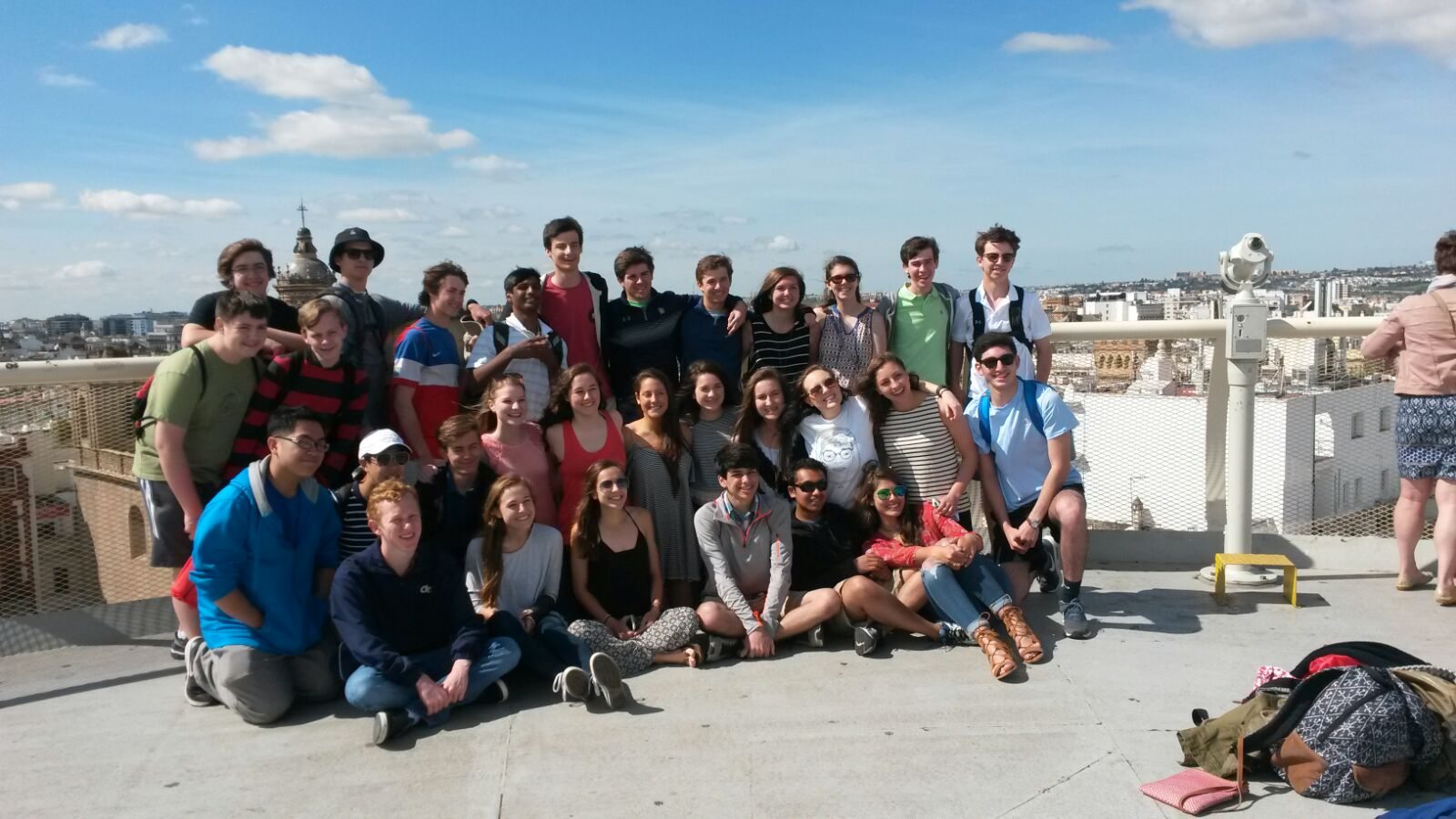 19 Apr

Dunwoody High School – Interview with Callie

The students from Dunwoody High School in the USA stayed here in Seville for about one week. We were pretty amazed about their effort during the Spanish classes and cultural excursions. And for that, we really want to thank you guys! It was a pleasure to work with you! Callie speaks in the interview about her experiences and impressions during her stay in Seville.

Caroline Dill (17), Dunwoody High School

MundoLengua: Tell me a little bit about yourself.

Callie: My name is Callie Dill. I am from Atlanta, Georgia. I attend Dunwoody High School and I am 17 years old. I love to travel and I was thrilled to have the opportunity to come to Sevilla with my peers and Centro MundoLengua.
Plaza de Toros de la Maestranza
MundoLengua: What are you doing in Sevilla?
Callie: I came to visit Sevilla with my AP Spanish class. Coming to Sevilla gives us the opportunity to learn about the Spanish culture in a more interesting way. The Trip also allows students, including myself, to practice the Spanish language in a real world situation.
MundoLengua: What activities did you do while studying abroad in Spain?
Callie: Our schedule was packed with cultural excursions and classes. We were able to visit many amazing places with cultural significance, such as the cathedral, Real Alcazar, Plaza de España and much, much more. One of the most amazing experiences was visiting the Baños Arabes. We had the opportunity to experience the different types of "baths", such as the salt bath. All of the activities and locations we visited were full of interesting facts, and will never be forgotten.
Surf activity in Cádiz
MundoLengua: How are the Spanish classes and how is the Spanish School?
Callie: The Spanish School was a great way to review Spanish and learn about new cultural information. It was fun and exciting, and very different to the traditional Spanish class.
MundoLengua: How did the local staff support you throughout your study abroad program in Spain?
Callie: The local staff was very helpful and welcoming. Our tour guides were very knowledgeable, when it came to teaching us about each and every place we visited. In addition, my teacher helped to relearn things that I was taught long ago and introduced me to new vocabulary and verb tenses. All of the local staff was eager to help each and every student.
MundoLengua: What is your favorite memory from your time abroad?
Callie: My favorite memory from my trip was visiting the Plaza de España and completing a photo scavenger hunt around the area. The plaza is breathtaking and it holds a lot of cultural importance. In addition, the game was a fun way to see the grounds and see more of Sevilla.
MundoLengua: What was a funny cultural experience?
Callie: A funny cultural experience was taking a flamenco dance lesson. It was a very fun experience and it was very interesting to learn a flamenco routine. Because it was difficult, it became comical and very fun.
Flamenco dance lesson
MundoLengua: What was the biggest challenge while studying abroad in Sevilla?
Callie: Initially, the biggest challenge while studying abroad was the language and communicating with my host mom. However as the week went by, my roommate and I found it easier to communicate, because we were speaking more Spanish and learning new vocabulary.
MundoLengua: What was your favorite part about the location?
Callie: My favorite part of Sevilla was the people. All of the locals we interacted with during our classes, excursions or host families were so welcoming. The interaction with others really allowed me to use my Spanish in an everyday way.
MundoLengua: Would you recommend Centro MundoLengua to other students contemplating study abroad in Spain? Why?
Callie: I would most definitely recommend Centro MundoLengua to students who are thinking about studying abroad in Spain. The entire staff has been helpful and they all are very knowledgeable. The program has expanded my knowledge of the Spanish culture and language in a fun and exciting way.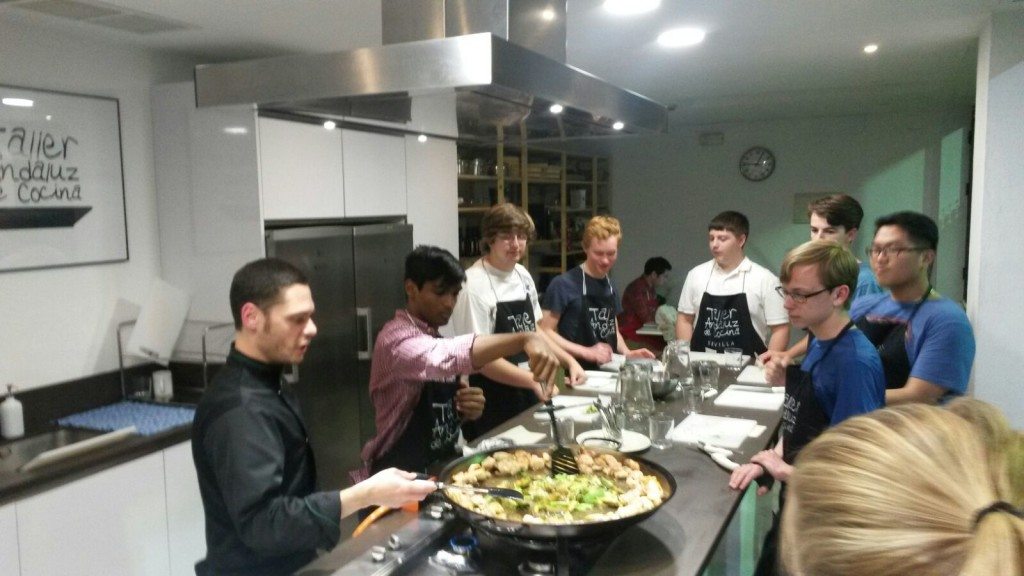 Learn to cook paella