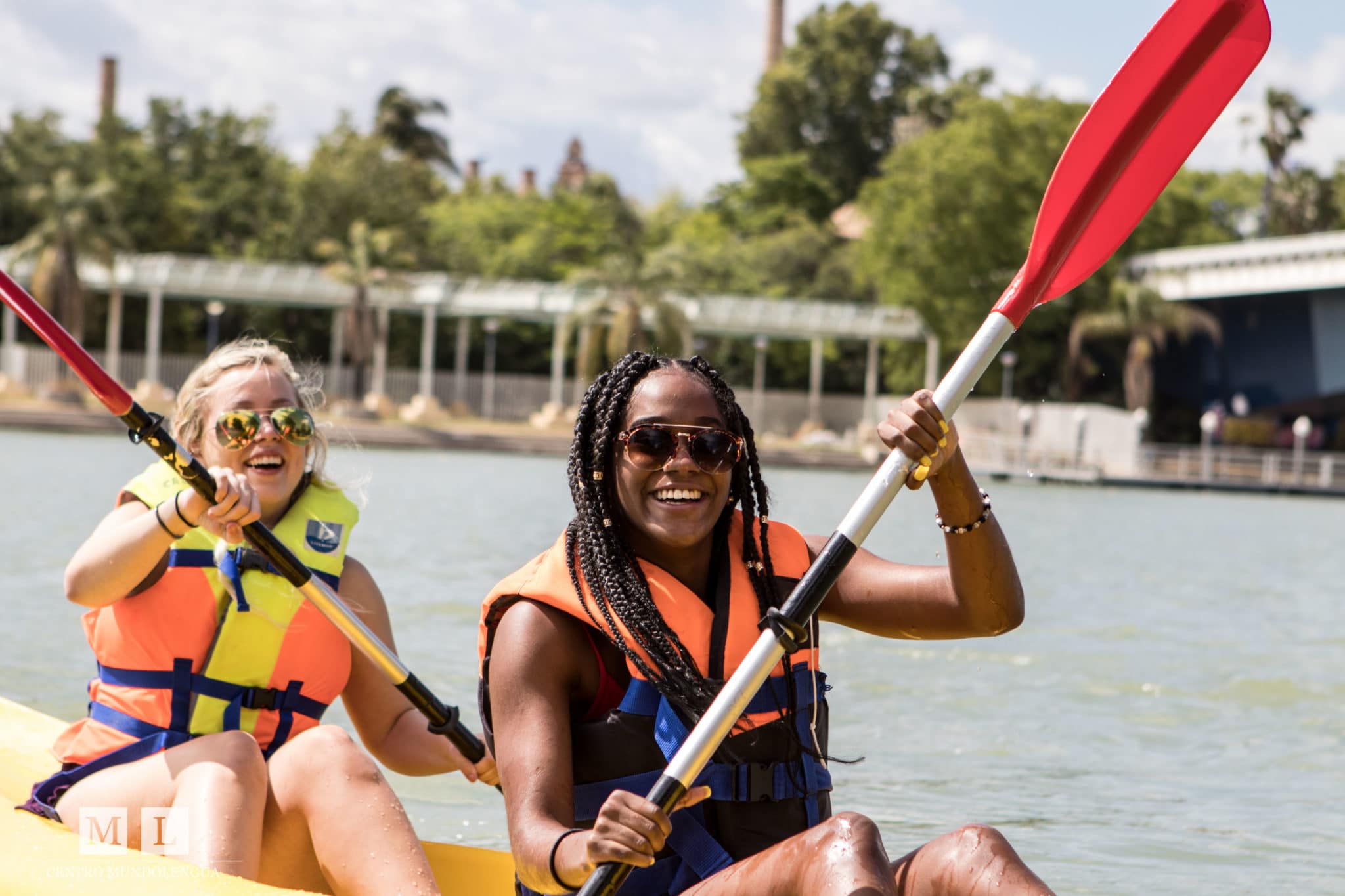 14 Nov

Tips and Tricks for Funding a Study Abroad Trip
Funding a study abroad opportunity – is it just a dream?
Studying abroad provides an opportunity to learn new cultures, languages and skills. It is a way to become more independent, grow as a person and break the bank?… Well not necessarily. If you're worried about funding a study abroad program, then you've come to the right place. You should never avoid doing something because it seems impossible. I mean the word itself says "I'm possible", think about that for a second!


So, your heart is set on getting on that plane. Do you want to be having study breaks in colorful parks and by beautiful monuments? Would you like to be travelling the country on the weekends to explore into the unknown? Do you fancy meeting new people and eating different types of food you have never tasted before? However, the question still stands – what are the options for funding a study abroad trip? We have decided to break down your choices so that your dream of studying abroad can hopefully become a reality.
What is Crowdfunding and do people actually do it?
Crowdfunding is a relatively new phenomenon. Believe it or not, many people are willing to spare a few (in some cases a lot) of dollars to help people they don't know. These contributions really do add up – there are examples of people who have raised over 10 thousand dollars to study abroad…

Is there a website that can help FundMyTravel?
Centro MundoLengua has teamed up with "FundMyTravel.com". Yes you guessed it, a website that's specifically for funding a study abroad, internship or volunteering opportunity. You can check out their website to see examples of other people's fundraisers. In fact, we've had 4 campaigns from previous students that have raised a total just shy of $2,000! This made a big difference for them!
However, it won't be a walk in the park – if you don't put in the effort, things won't come easy. You'll have to make a short video and build up a profile. You will also need to use pictures and short explanations to convey your passion to travel into the unknown. Then you just have to work a bit of social media magic and you'll be one step closer to funding a study abroad trip!

Scholarships – if you don't search, you won't find!
Scholarships are like hidden treasures… Except in order to find the treasure map, all you have to do is a bit of googling. Here at MundoLengua we offer partial scholarships of between $500-$1500 for funding a study abroad program. We also offer full scholarships which cover the complete price of the program you choose to do with us.
Another possibility would be from your school. Many schools offer monetary aid for students who need help funding a study abroad program. You should check your school website or shoot an email to someone in the finance department. Just like the MundoLengua scholarship, you would probably have to write a few pieces about why you're worthy of the scholarship. A few examples would be to explain why you want to go, what you believe you would gain and why you need help funding a study abroad opportunity.

Teens of Color Abroad Initiative
Centro MundoLengua has also partnered with TOCA, a non-profit organization. TOCA helps high school students of color to fund a study abroad trip. The aim is so that they can travel to Spain and become fully immersed in the Spanish language. It's a relatively new initiative so they will only be working with high schools in New York. If you're not from there then don't worry, I'm sure they'll expand into your state soon enough! The founder, Lamar Shambley, is a past students of ours from around 10 years ago! We're not lying when we say that studying abroad is a life changing opportunity!

Does the list go on?
There are many more scholarships that you can apply for online. For example, the Cooke Young Scholars Program is available for students in a competitive high school with impressive grades. There is also the NSE Junior Study Abroad Scholarship, you need to have obtained a good score in the National Spanish Exam to be eligible. Then you have to upload a short video with your Spanish teacher about how you will benefit from the experience. Our general advice for applying to scholarships is to do them early and to write with meaning.
However, an alternative to scholarships could be to fundraise by doing a marathon, or something along those lines. Raising money to help with funding a study abroad opportunity is a good incentive to get people to donate. Again, you'll just have to make your case a good one and work on those persuasive skills!


You should try and estimate how much you would need in total, this is so you have a number to work towards. You can then break this number down and set smaller goals for each step. "Poco a poco" as they say in Spanish. You could meet these smaller targets by having a garage sale, flogging your old school books or finding odd jobs to earn a couple of dollars here and there. There are many opportunities! If you combine these methods and spend the next couple of months trying to make some money on the side, applying for scholarships and working on those goals – then it will be possible! Nothing that's truly worthwhile ever comes easily.