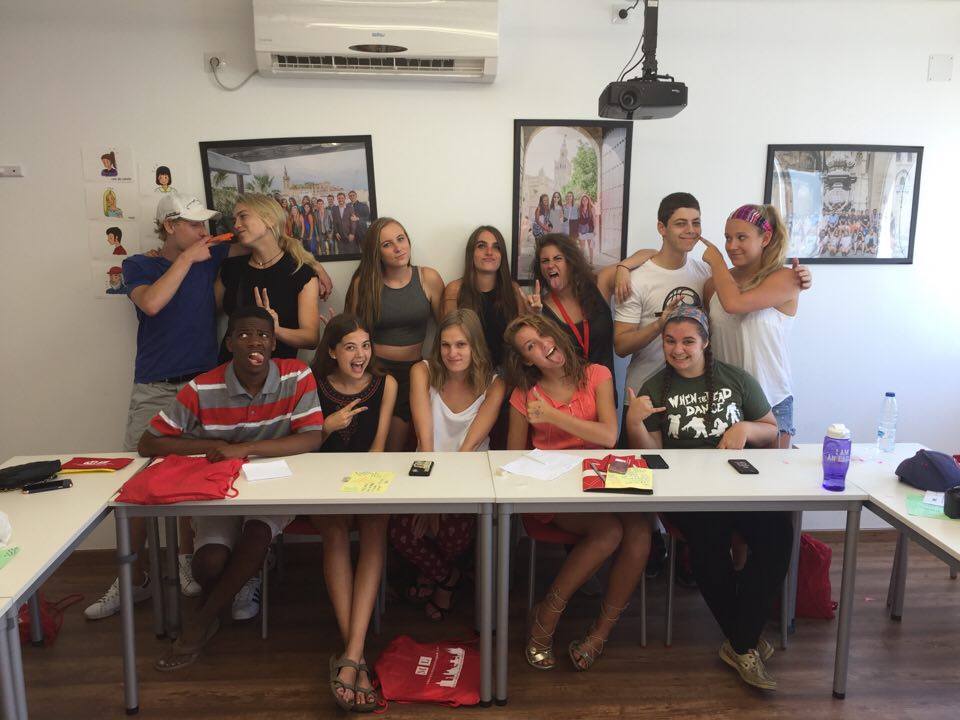 08 Jul

Last Day, Best Day

Today marks the last day for the students that are studying abroad for our Pre-AP Spanish Program. Therefore, we had to make sure to end their time abroad on a high note! After finishing class yesterday the students were treated to an afternoon in Isla Mágica, Seville´s amusement park. Isla Mágica primarily consists of water rides, which is perfect for a hot day in Seville. Everyone was so excited to be there because they said that it was the activity that they had been looking forward to the most.

After entering the park, all of the students dispersed to go their separate ways and try out all of the different rides. Even the professors and coordinators, myself included, went on a few. All of the students said that it was their favorite activity and it allowed them to see a different side of Seville that they hadn´t seen previously. It also gave them a little piece of the United States because the majority of the students come from states that are home to famous amusement parks such as Cedar Point and Six Flags. At the end of the day, we were struggling to get all of the students out of the park because no one wanted to leave; however, yesterday didn´t stop after Isla Mágica.

After dinner, everyone met up again, dressed in their best clothes, to go out and dance the night away. We took the students to one of Seville´s many locations for dancing and they made sure to take full advantage of it. Immediately the entire dance floor was moving, so much so that even the locals that were present were amazed and even began to join in, which allowed our students to practice their Spanish that they had been learning during their time abroad. The students especially loved the location because it was divided into two sections: an upper level for more pop and reggaeton style music, and a bottom level for more traditional style dancing such as salsa, flamenco, and sevillanas. Similar to Isla Mágica, we almost had to drag the students out to take them home, because everyone wanted to keep dancing; they weren´t the only ones who were sad, because all of the locals were disappointed that the dance party was leaving.

Today will also be a day full activities for many reasons. First off, all of the students will be receiving their diplomas today as a token of all of the hard work that they have put in during their time studying abroad with Centro MundoLengua. Then they will end the night by seeing their first flamenco show, followed by one last group dinner to say goodbye. While all good things must come to an end, and we will be beyond sad to say goodbye to our students, there is always another chance to come back and enjoy Spain, because here we never say "adios", but always "hasta luego". No8do.