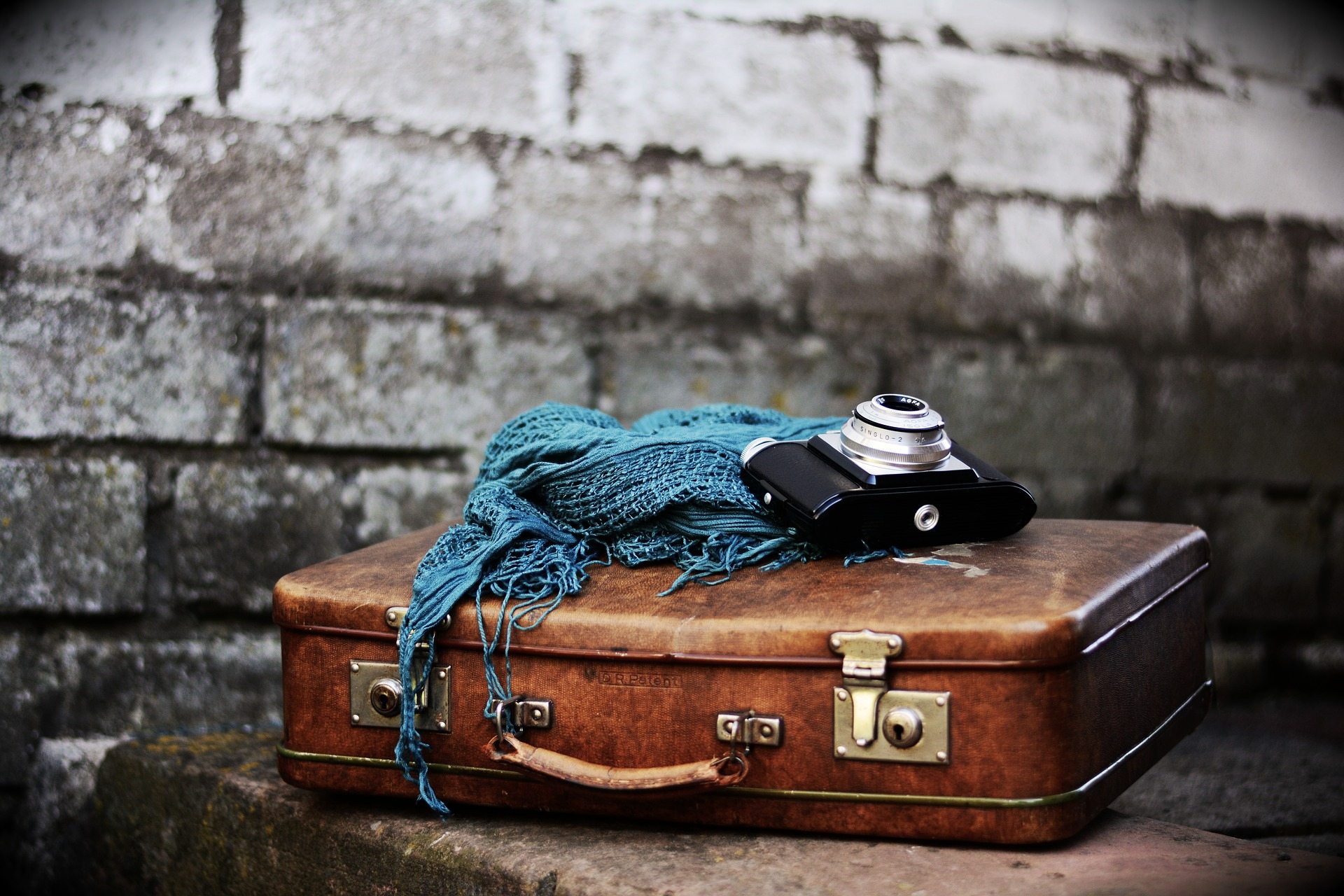 12 Dec

Packing List for Europe
Tips on what to pack and how to pack for Europe from an experienced international traveler and pro packer
When packing for Europe (or any international destination), the number one packing rule is to "pack light". It's a simple concept but can be very difficult to obtain when packing for an international destination, especially if you will be traveling abroad for an extended amount of time. Trust me, I know. Those cute scarfs you bought specifically to look chic in Paris add up fast and your new boots (that were made for walking) that you planned to sight-see in London with take up a little more room in your suitcase than expected. What's even more troubling is that you're not sure if you can fit your new Fuji Film Instax-Camera AND your fancy Nikon because you want old-school print outs, and is your smart phone camera really good enough quality for your new photography account on Instagram or exciting travel blog where you will log your study abroad adventures? Don't freak out! (Seriously, Pro Travel Advice número uno is to stay calm!) You don't have to sacrifice your amazing style or VII (Very Important Item) to pack light. Here's how you can be sure that you bring everything you need to Europe (and leave what you don't need at home) so you can successfully pack in just a carry-on suitcase and one personal bag. Even if you can check in a suitcase, I recommend trying to stick to a carry-on and backpack when packing— it'll be much easier for you to travel if you limit yourself to one suitcase. (Plus, you'll be the cool person who can pack light and claim that you're at least semi backpacking across Europe).
First things first- safety. Do you take any prescriptions or have a medical condition that requires special items? No matter what packing list you follow, health is always the most important concern when deciding what to bring for international travel. Make sure that you have everything you will absolutely need health-wise to travel, and allot room in your suitcase or backpack for those items when packing. Next, you will need to decide which clothes to pack, what toiletries to bring, and then figure out how much room you have left in your suitcase and what other special items you would like to bring on your international traveling adventures.
To pack efficiently, you must always keep 2 things in mind: location and occasion. What region are you traveling to? When are you traveling to that region? Is the weather cold, hot, rainy, or sunny? Will you be traveling to multiple destinations? How long will you be abroad? What is the main purpose of your travels? Are you studying abroad? Will you be working or have any professional meetings during your time abroad? Are you going to participate in any athletic or outdoor activities? Answering all of these questions will help you to narrow your focus with a practical mindset and figure out what items you need to pack so that you can create your own personalized packing list that perfectly suits all of your traveling needs.
General Packing List for Europe or other international trips:
RX/meds (this includes glasses and contacts- pro traveler tip: always bring backups!)
Clothes… Think: what season(s), activities, how long?

1 pair of jeans
1 pair of shorts
1 skirt or 1 other pair of pants
1-2 camis/undershirts
2-3 plain t-shirts
1-2 plain long-sleeve or quarter-length sleeve (depending on season and area)
1-2 light sweaters (think: layers are key!)
1 jacket/coat (depending)
1-2 "nice" shirts
1-2 dresses (depending)
2-3 pairs comfy shoes (all of your shoes should be comfortable when traveling!)
Underwear!
1 set of "comfies" to sleep in (comfy t-shirt and shorts/sweatpants)

Camera (or just your smartphone)
Sunglasses
Accessories (optional- the less, the better, and if possible don't bring or wear anything of high value)
ESSENTIAL toiletries (you can buy whatever you need once you arrive unless there's a specific face cream or leave-in conditioner that you can't live without!)
Laptop (only for work or school if applicable)
Phone and chargers (with any necessary plug adapters! If this is your first time traveling abroad, keep in mind that different countries have different outlets, so prepare ahead of time!)
Wallet (preferably containing cash that is already converted into the currency you will be using during your travels)
Passport, IDs (school ID, driver's license, international student card, etc.), and any other necessary documentation
Small purse or backpack to be carried throughout the day
Refillable/collapsible water bottle
All of this should easily fit in a carry-on suitcase and last an entire semester or season (about 3 months). For shorter lengths abroad, you can decrease this packing list depending on your personal travel circumstance. (Location, one city or multiple cities, what season, purpose of travel, beach, mountains, activities, hiking, special events, business, personal, etc.)
The general packing list above is just that: a very generalized packing list to serve as a starting point when you are deciding what to pack for your international travels. Out of all the items, choosing what clothes to pack is usually the most difficult, most variable, and takes up the most space in your suitcase. Let's make it quick and easy like a band-aid and decide which clothes to pack first with some example situations.

Example international travel situations that show what clothes to pack for Europe:
What to pack when traveling for pleasure to Cádiz, Spain for 1 month during the summer with a weekend trip to Morocco: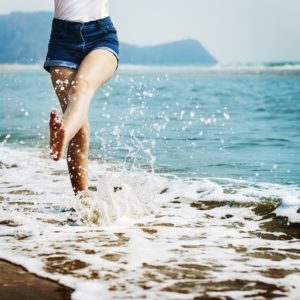 1 pair of shorts

1 long maxi skirt (or light pants)

1 regular skirt (or another pair of shorts)

1 neutral cami/tanktop, 1 color cami/tanktop

1 sundress/beachwear

1-2 bathing suits

1 neutral t-shirt, 1 color t-shirt

1 "nice" shirt or blouse

1 light sweater (and scarf if you would like)

1 good pair of walking shoes (hiking sandals are perfect)

1 pair comfortable shoes (regular sandals are good)

Underwear (5-10 pairs)

Comfy shirt and shorts/pants to sleep in
⇒Plane outfit: long skirt or light pants + cami/tanktop or undershirt + t-shirt or blouse + light sweater + shoes (that's half of your suitcase space freed up already!)
What to pack when touring across various cities in Portugal and Spain during the fall with some hiking trips planned over the course of 2-3 weeks:
1 pair shorts (that can also be worn hiking)

1 pair of comfortable jeans/pants (to also serve for hiking)

1 pair of athletic shorts/pants

1-2 neutral t-shirts, 1 color t-shirt

1-2 long-sleeve shirts

1 light sweater

1 good jacket

1-2 camis/undershirts

1 pair hiking shoes/boots

1 pair walking shoes/sandals

Underwear (5-10 pairs) and socks (3-5 pairs)

Comfy shirt and shorts/pants to sleep in

Scarf/gloves/beanie (depending on what time of the fall you are going and altitude of your hikes)
⇒Plane outfit: pants (opt. leggings or yoga pants underneath) + cami/undershirt + t-shirt/long-sleeve shirt + light sweater + jacket + shoes
What to pack when vacationing with your family to Paris during the spring for 3 weeks with the possibility of touring nearby cities such as London:
1 pair of jeans

1 pair of pants/jeans (this is where leggings come in!)

1 skirt/shorts (you could also put leggings in this category)

1-2 neutral t-shirts, 1 color t-shirt

1-2 long-sleeve shirts

1-2 camis/undershirts

1-2 light sweaters/jackets

1-2 "nice" shirts/blouses

1 pair comfortable boots

1 pair walking shoes (Converse are perfect!)

Comfy shirt and shorts/pants to sleep in

2-3 scarves (plus gloves and beanie if you get cold easily)

Underwear (5-10 pairs) and socks (3-5 pairs)
⇒Plane outfit: pants (opt. leggings or yoga pants underneath) + cami/undershirt + t-shirt/long-sleeve shirt + light sweater + jacket (opt.) + shoes (boots recommended) + scarf
What to pack when studying abroad in a multi-city and multi-country program across Europe during the summer with a length of 5-6 weeks and professional visits anticipated:
1 pair of nice jeans (without holes)

1 pair of pants (khakis or black pants are good for this situation)

1-2 pairs of shorts/skirts

1 business skirt/pants

1 nice sweater/light suit jacket

1-2 neutral t-shirts, 1 color t-shirt

2-3 "nice" shirts/blouses

2-3 camis/undershirts/tanktops (remember: layers!)

1-2 comfy shirts and shorts/pants to sleep in

1 pair nice dress shoes (that are comfortable!! I suggest black flats or something you may also wear around town)

1 pair walking shoes/sandals

1 pair comfy sandals

Underwear (5-10 pairs)

1 bathing suit

1 sun dress/"party" outfit (most likely there will be a dinner celebration at the end of your long and intense study abroad trip!)
⇒Plane outfit: bulkiest pants (opt. leggings or yoga pants underneath) + cami/undershirt + t-shirt + sweater + shoes
What to pack if you will be anywhere in Europe during the winter for any length of time:
Heavy coat

Thick jacket

Scarves/beanies/gloves

Snow boots

Snuggie

Hot chocolate

Tissues to wipe your eyes because you'll be crying it's so cold
Okay, that's not the real list, but it gets really cold in Europe during the winter! I'm from Houston where it's normally nice and hot, and even though I live in Sevilla at the very south of Europe, I'm currently experiencing my first European winter and feel like I am dying! (yes, dramatic, I know, but I don't like the cold). On a practical note, packing for Europe in the winter will require a lot of clothes, layer, and bulk- but as a pro packer and traveler I am determined to give a feasible packing list. For this, you will need to use your discretion on location and occasion (chance of snow, winter sports such as skiing, etc.) Here's a basic list of what to pack:
1 very good coat

1-2 jackets/sweatshirts

1-2 sweaters

2-3 long-sleeve shirts/sweaters

2-3 t-shirts/undershirts

1-2 pairs of jeans

1-2 pairs of pants

1-2 pairs comfortable boots or snow boots

1-2 pairs athletic/walking shoes

2-3 scarves/1-2 pairs of gloves/1-2 beanies

Underwear (5-10 pairs) and thick socks (5-10 pairs)

Comfy shirt and sweatpants to sleep in
⇒Plane outfit: bulkiest pants (opt. leggings underneath) + t-shirt/undershirt + long-sleeve shirt/sweater + sweater/jacket + coat + shoes + scarf (and maybe gloves/beanie)
Well, there you have it. Here are your general guidelines and basic packing list for what to bring to Europe! If you follow these packing guidelines, then you will have everything you need to enjoy your travels abroad without stressing out about too much luggage! If you still have doubts, each of these situations I have personally and successfully completed (apart from hiking in Portugal, that's a future trip I'd like to take). I will repeat again to pack light (this cannot be stressed enough!); it may seem typical and redundant, but it is the absolute unavoidable truth- the lighter you pack, the happier you will be, and the easier your travels!
You may even still have extra room left in your suitcase for that Very Important Item
If packing light still gives you a little bit of anxiety or you're fretting that you might leave end up leaving something super essential behind, just remind yourself of what you're doing. You're traveling! Exploring! Experiencing new people, places, and things! Whatever your travel, it is an exciting adventure and one for you to learn and discover the world in a new way. Embrace it! When you are roaming around, you won't remember that… what was it you left behind again? Doesn't matter! Allow yourself to be light, free, and absorb all the sights, smells, sounds, and culture surrounding you. And hey, look at it this way- if you end up needing a different type of shoes, an extra pair of pants, lotion, or even more toothpaste, look at is as an opportunity to buy something foreign and new in a different country! It might end up being your favorite souvenir at the end of your trip. You'll go back home showing your friends the cool new hat you bought on a mountain in Switzerland or the cute Italian jacket from a street stand in Rome or that honey lip balm from an island in Greece or that French lotion that smells like roses! All will work out in the end and you will have developed into a very seasoned pro packer and international traveler like me (:
(Oh, and don't miss the opportunity to practice a different language along the way!)
Bon voyage!


For more travel-inspired articles and posts about culture and studying abroad, check out our blog and connect with us on Twitter, Instagram, Facebook, and LinkedIn.

GuardarGuardar GuardarGuardar GuardarGuardar GuardarGuardar GuardarGuardar GuardarGuardar GuardarGuardar GuardarGuardar GuardarGuardar GuardarGuardar GuardarGuardar GuardarGuardar GuardarGuardar GuardarGuardar GuardarGuardar GuardarGuardar GuardarGuardar GuardarGuardar GuardarGuardar GuardarGuardar GuardarGuardar GuardarGuardar GuardarGuardar GuardarGuardar GuardarGuardar