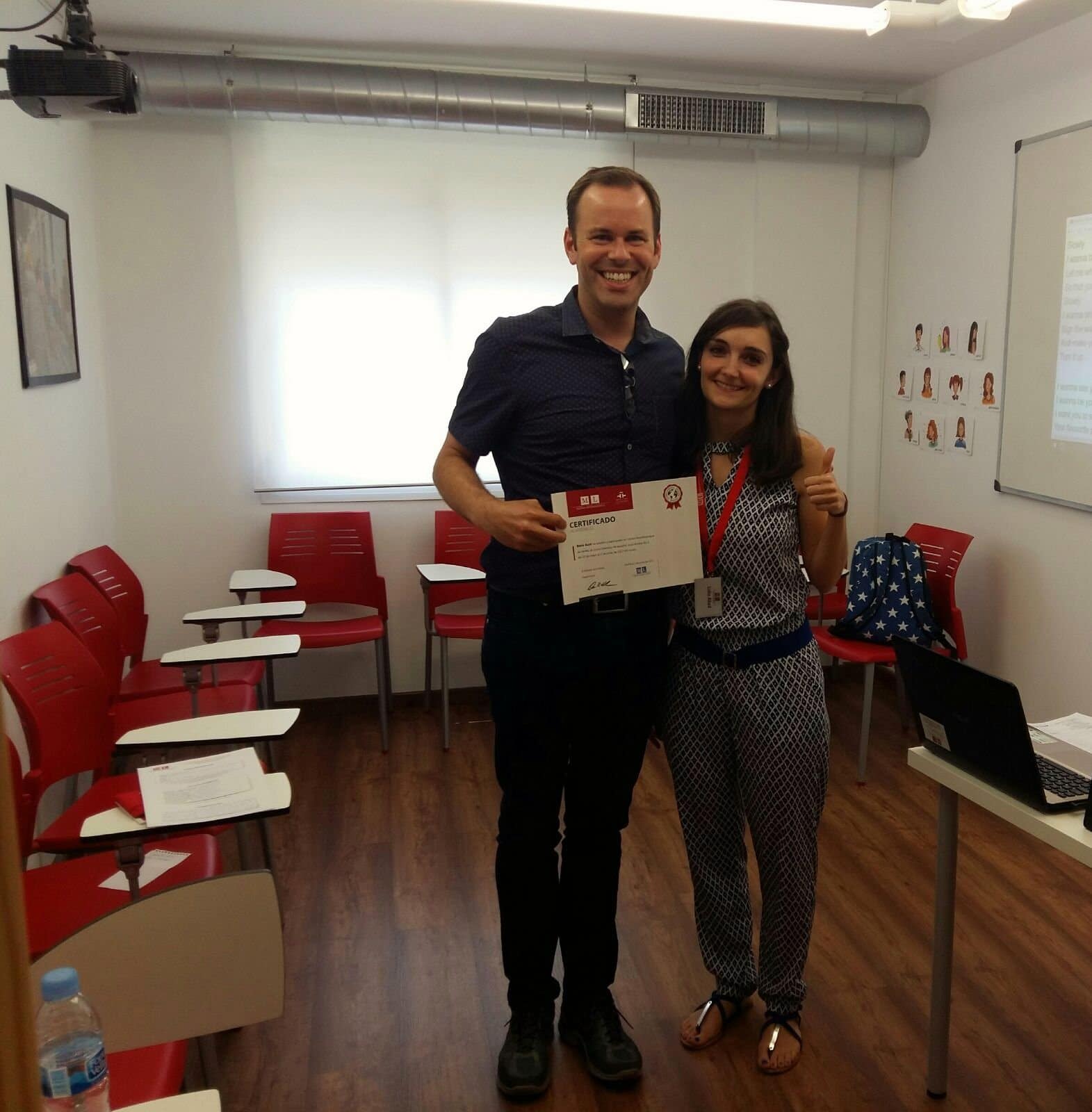 14 Jun

Private Spanish Lessons in Seville – a diverse and flexible language program

Boris is from Germany, but has lived in the USA for more than ten years now. He works for a company that is also represented in many Spanish-speaking countries. He has just taken part in the MundoLengua program, "Spanish Language and Cooking Classes" (with private adult Spanish lessons), and we have talked to him about his experience.
How did you hear about MundoLengua?
I was looking for language courses in Seville because the company I work for is operating here. We had an important management meeting here and I thought it would be great to stay and learn Spanish for a couple of weeks since many of my co-workers are in Mexico, Peru and Spain, and prefer Spanish over English. So I considered my options, but then I heard from a colleague, who is a friend of Yaye (MundoLengua director), about MundoLengua. I talked to Yaye and she said that she would create a program for me that was suited for someone working while doing the language course, and so I decided on that.
How do you like Seville?
This is not my first time in the city and I like Seville, in general, very much. It is very interesting because there is a lot of history here and I like that you can stroll around the city and find small bars and restaurants everywhere. Now is also a good time to be here because in the coming months it might be a bit too hot…
How was the Spanish course?
Lidia (teacher) was great. I have done other language courses before and what Lidia has done really well in comparison was to divide the day and do different things and activities, so it was never boring. For example, we used a different book to start with, and then she found another one that was a much better fit for me, and we switched. It was very well balanced between book and activities. I liked the variety.
And after the course do you feel that your Spanish has improved a lot now?
For oneself, it is always difficult to judge, but several people including co-workers or wives of co-workers with whom I have communicated in the past, tell me that I speak quite well now.
Other than the private adult Spanish lessons with MundoLengua, which activities did you like best?
I actually thought all the activities were great; I really liked the cooking,"taller de cocina" (cooking workshop), but I also enjoyed the others a lot. So, from the visit of the olive oil producer to the tapas tour to the guided tour through the city – everything was varied and I would love todo all of them again, if I were to do the program again.
You certainly had time to experience the city on your own. What was on the agenda?
I asked various local people who I met here about their favorite "tabernas"(taverns), and when my family came to visit on weekends, we tried different tabernas and ate tapas.
What did you like most about MundoLengua?
I enjoyed the private adult Spanish lessons. I also thought it was great that the coordinators were able to meet my changing needs. For example, I had a meeting one day and we had to reschedule an activity for another day, which was no problem at all. Lidia was great. Mario, who did the activities with me, was also very nice. The two of them have really tried to speak almost exclusively in Spanish with me.
The only thing that was a bit impractical for me personally was staying with a host family. I had to work and go to meetings at odd hours, so I couldn't really adjust to family life.
But the program you could recommend to others?
Yes, definitely … I already have!
Well, that is certainly great to hear and we are happy that Boris liked his program. We offer many courses (with private adult Spanish lessons and others) that are highly personalizable. We would be delighted to welcome you soon in Spain.