06 Nov

What you will gain from a summer study abroad in Spain.
Why struggle finding an internship? Do a Summer Study Abroad in Spain instead!
It's becoming the norm to find an internship for the summer, it's one of the best ways to improve your resume right? However, as both demand and competition for those spots rise, it's becoming harder and harder to find a way to boost your resume during the summer. Although, there is one thing that tends to be overlooked… Learning a language during a summer study abroad in Spain.
Languages are an incredible advantage to have – whether you're travelling a country, meeting new people or even applying for a job! Having a second language under your belt opens many doors, especially when it comes to job hunting. It brightens up a resume to see more than one language, it also shows that you are culturally aware. Furthermore, it broadens your job-hunt radius to cities abroad!

The new trend…
Although it's normal to do an internship in the summer, a new trend is to study abroad and learn a language. Did you know you can gain university credits during a summer study abroad in Spain? Therefore, by opting to spend your summer learning Spanish you can; add a new skill to your resume, broaden your future possibilities internationally, gain credits and have many more advantages! So what does it take to live abroad for 3-9 weeks in a country of a language and culture you are not too aware of?

Skills you'll develop on your summer study abroad.
What I want to concentrate on here are personal skills and personality traits. Moving to a country for more than a few weeks, especially if you're living with a local family (which many students do), will take more than just a plane ticket… Your adaptive skills will be built upon. For example, stores aren't open 24/7 – even the banks close at 2pm! Furthermore, the Spanish eat at odd times! Everything's so late – especially the people – say bye to punctuality that summer.
You will also have to converse with people in Spanish. This means your communication skills will increase as you figure out how to adjust your Spaniard speaking style. During your summer study abroad in Spain your observant skills could also improve. If you can't figure out what someone is saying, you can get clues from their facial expressions and hand movements. Furthermore, each day you'll be observing each detail of Spain's lovely architecture and scenery!

A 9 week vacation?…
The summer study abroad in Spain is around 3-9 weeks, depending on which program. This amount of time makes it feel like less of a vacation and more as if you're living at home away from home (but still with holiday vibes). We all know that living away from home builds your independence. However, another factor to consider from a summer study abroad in Spain is the personal growth you will gain from living in a country with a different culture.

Cultural differences – how different are we?
Many things that you're accustomed to in your day to day life will be different. Especially if you live with a family. Their eating culture is more of a formal event to be social and bond with each other, not a solo sofa feed in front of the TV (check out what it's really like to live with a host family). On your summer study abroad in Spain you will also notice the differences of the people around you. For example, you may notice that Spaniards are more open, talkative and handsy. It's just part of their culture to talk more with their hands. Then of course everyone gets a few kisses on the cheek upon greeting. You also may find it hard to distinguish whether people are arguing or simply having a conversation. The Spanish are passionate talkers…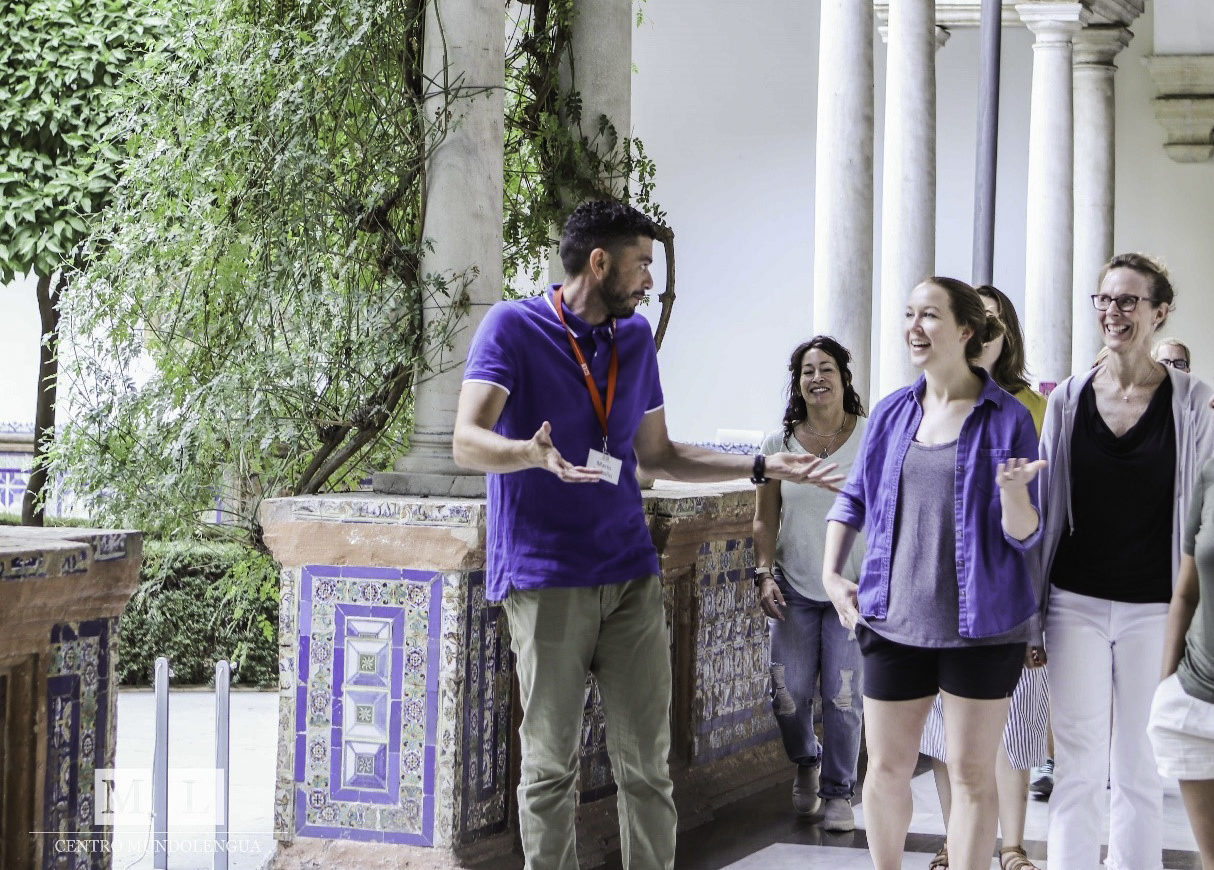 Choosing a city… Cadiz?
Cadiz is honestly a beautiful city; why else would films like James Bond, Knight and Day plus many other blockbuster movies record scenes there!? The beaches are beautiful and there's so much history! Cadiz is the perfect location for your summer study abroad in Spain. It is such a picturesque city. The Playa de Caleta is majestic – In the film 'Die Another Day' they recorded scenes on this beach pretending the set was in Cuba!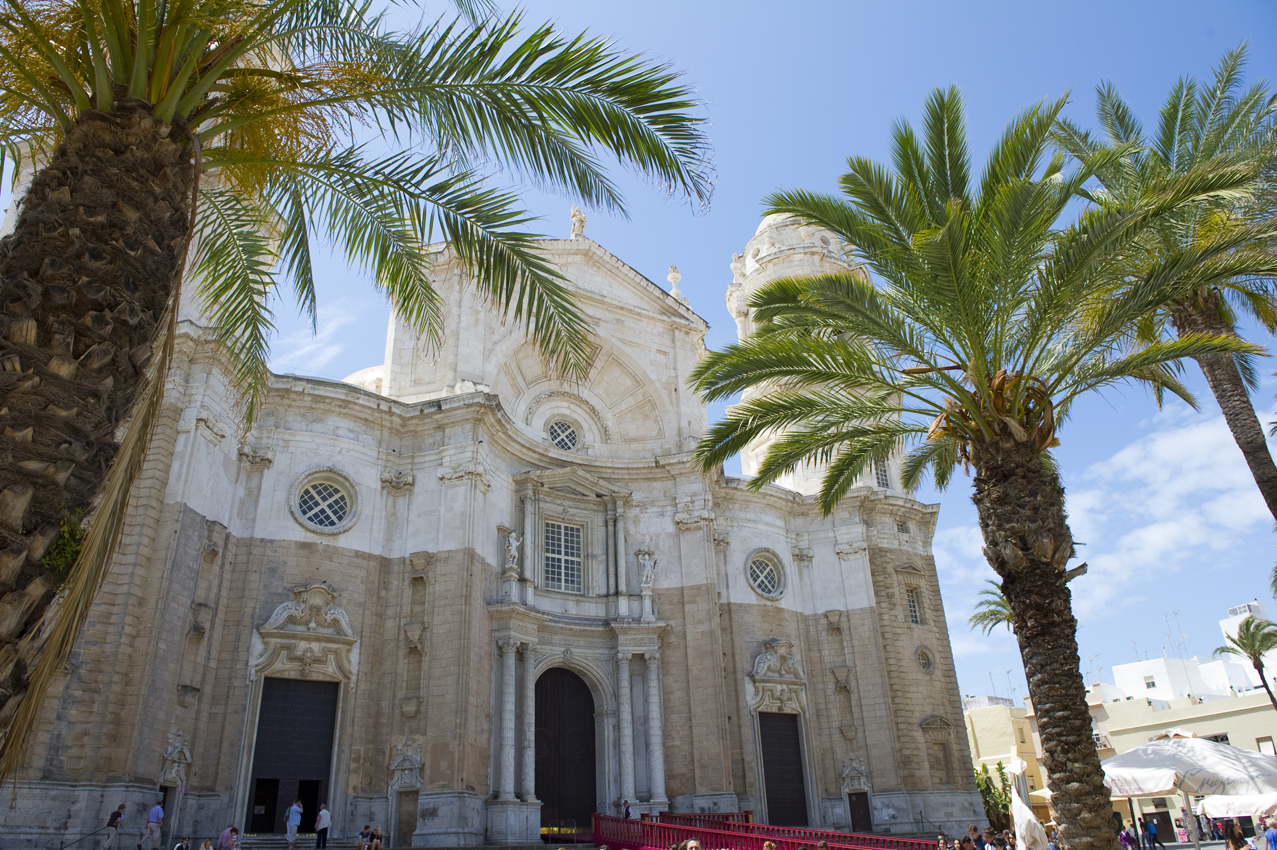 Places of interest.
There are also many tourist attractions to visit as well. For example, their Plaza de España, La Catedral de Cadiz, Playa de la Caleta, Torre Tavira and many others! These are prime locations to get amazing insta shots, or to hang out by in general! As Cadiz is in southern Spain, it's pretty warm. It stays at a good temperature until late so you can stay out as long as you want! This tends to be pretty late as it's thought that the Spanish go to sleep later than most European countries!

Hold up – how old is Cadiz?!
Back onto the history of Cadiz, did you know that it is considered to be one of the oldest inhabited cities in Western Europe? It was founded in 1,100 BC by the Phoenicians. If you do the math then that means it has around 3,000 years of history! The museums are ever so fascinating. Another fact is that the port of Cadiz had a very large influence on the Spanish economy in the 17th and 18th century. In case you were wondering it's because it became part of a monopolized international trade route that linked Europe, America and Africa – but that's all just history, and the future is a mystery… Who knows, maybe you'll be studying abroad in Cadiz next summer.