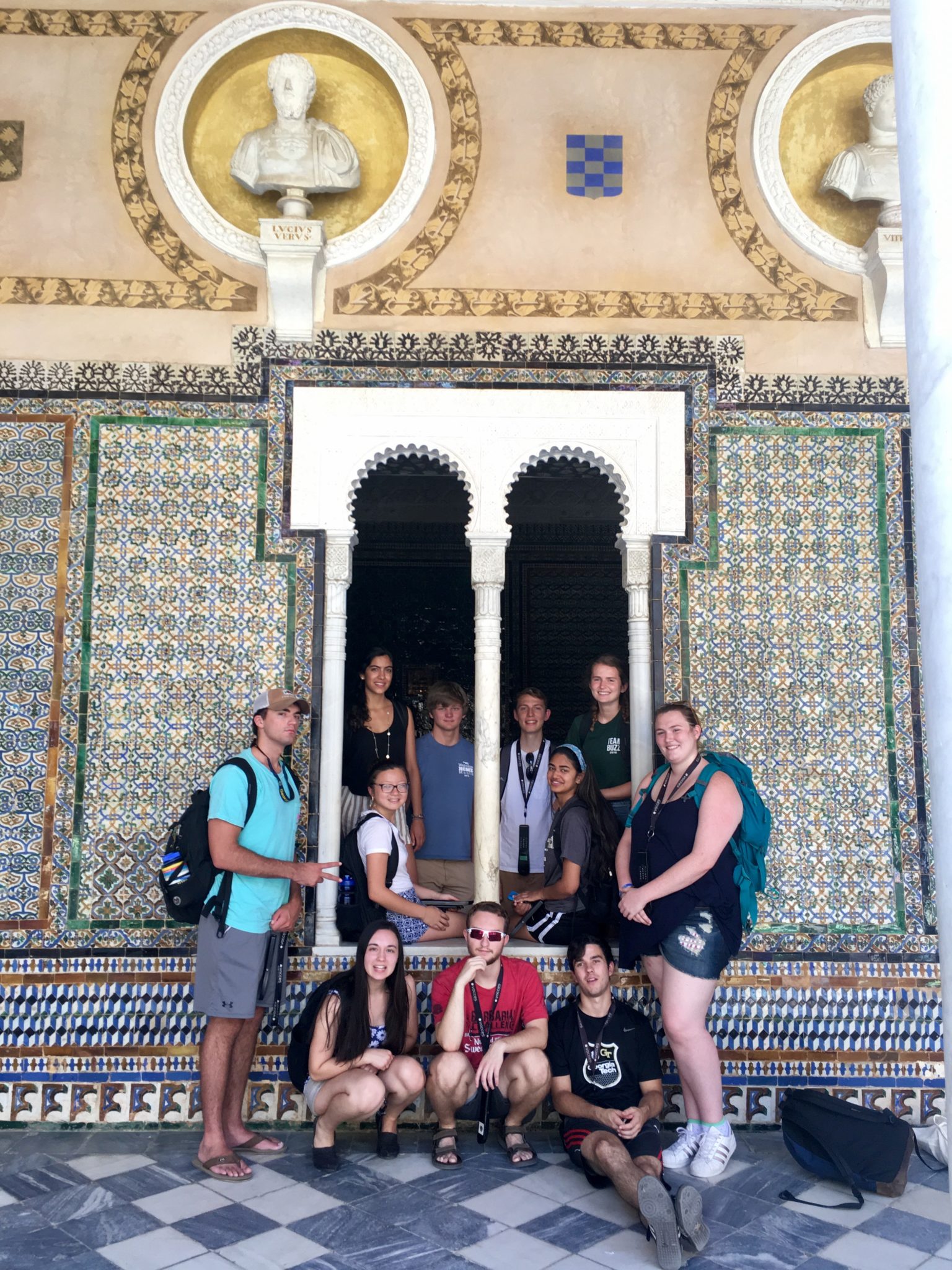 21 Jun

Teacher Statement of Academic Program at Centro Mundolengua

Melissa is a Spanish professor at Georgia Institute of Technology in Atlanta, Georgia. Although she has been to Spain several times before, this is the first year she brought a group of students to Seville for an academic program through Centro Mundolengua. Programs through Mundolengua can be organized so that our cultural monitors acompany visting groups on their excursions, however Melissa opted for a more hands-on itinerary. She customized her program in a way that allowed her to have complete control over her group. She shares her experience being with Mundolengua.
What made you drawn to Mundolengua?
I was looking into another study abroad academic program when I met Yaye, David, and Stefanie (the Mundolengua directors), but then decided to travel through their program because they were nice and friendly. It's always nice to have a personal connection when abroad. Plus, one of the Centro Mundolengua offices is located in Seville, which is where I wanted to take my students.
As a professor, what do you do with your students while at Mundolengua?
I prepare materials for the class. We have class in the morning most week days. It's so great because Mundolengua supplies multiple classrooms equipped with projectors, a laptop, and other various materials a teacher might need for lessons. When I don't teach class, I either go with the students to their activities or have free time. It`s a perfect balance of academics and cultural activities.
How did the program help your students?
They improved dramatically in their speaking ability. They were able to put what they learned in class into practice every day. They improved in many other areas too (listening, comprehension, etc.), but speaking was the most apparent because they were obligated to speak the language during their time here…in class, with their host families, and out in the street. They now have more confidence in their Spanish skills.
What activities did you enjoy the most?
I really enjoyed tagging along with the students on their cultural activities. But, my favorite was having the ability to travel on my own throughout Spain or Europe. Several students traveled to Italy and Portugal, as well as popular locations in Spain such as Cordoba, Ronda, Granada, etc. I like how our itinerary allows for planned activities as well as free time.
What advice would you give other educators looking for an academic program abroad?
Only travel with Centro Mundolengua! They did a wonderful job organizing our program and the students throughly enjoyed their time. The host families were very welcoming and essential to the students` experience in Spain. I can´t wait to bring more groups back to Seville through Mundolengua!
We are so happy that Melissa and her students enjoyed their personalizable program. Centro Mundolengua offers serveral amazing programs that let you select the level of control over the program. Make sure to check out our website here for more details and contact us if you have any questions! We can't wait for you to travel with us!