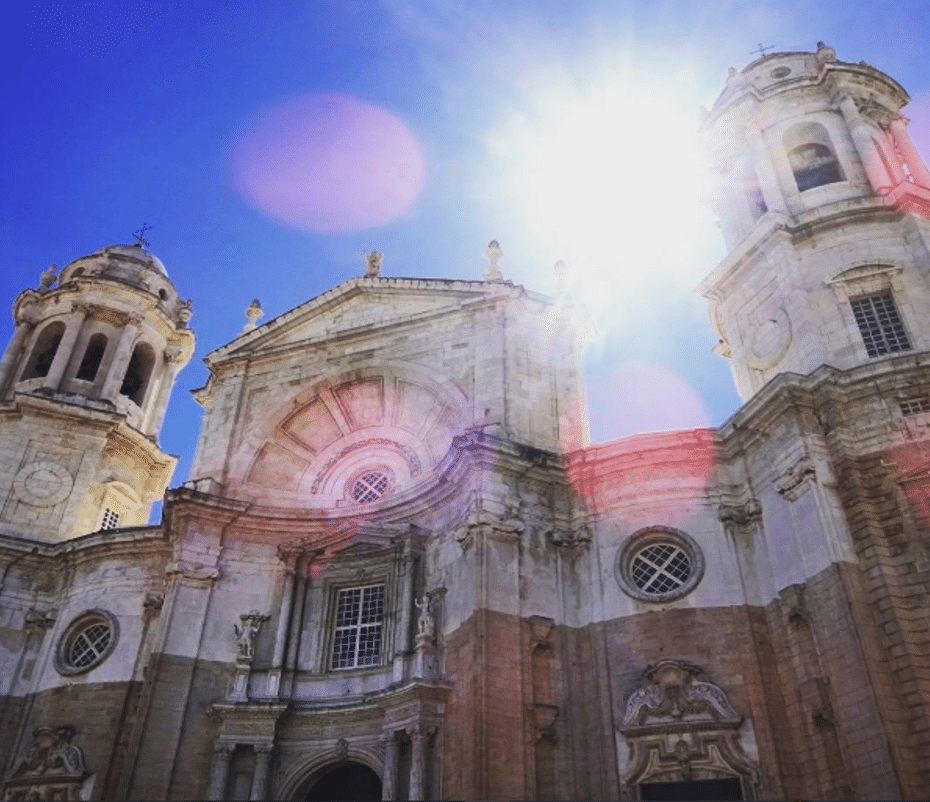 10 Feb

The Best Part about Studying with MundoLengua

Before I had the opportunity to study abroad, I visited Europe exactly one time. I was twelve years old and had little concept of the foreign land as I walked the streets of Paris and Nice with my Dad and grandparents. I remember very little about that trip; I have hazy memories of riding the elevator of the Eiffel Tower and ordering a 20€ glass of orange juice in Monaco (Grandma wasn't thrilled about that), but much of my initial experience in Europe is a blur.

When 2013 rolled around, I was in major need of a life change. I had just transferred to Monmouth University after a rough freshman year at another school. My first semester at MU was certainly an improvement on the previous year, but I wasn't making much social progress. Because I was joining a school a year later, I found it hard to make friends. I met a few people, but being a commuter who joined a year later than most everyone else definitely didn't help me. I opted to study abroad because I thought it might help me with meeting people. I was taking a Spanish 102 class at the time and decided to continue my Spanish education by studying abroad in Cádiz, Spain.

Though I chose to study abroad in a somewhat random fashion, I instantly felt I had chosen a program tailored just for me. In just six weeks abroad, I was able to see more than I ever thought possible. Some of my fondest memories from college are from studying abroad and, all this time later, I still keep in contact with others who were a part of the group. The friends and the memories that I made are for life, and I couldn't be more thankful for such an amazing experience provided by MundoLengua. But what was it about their program that made for such an amazing experience?

For me, MundoLengua was able to strike the ideal balance between guidance and freedom. Structuring the activities for studying abroad is a tightrope. On one hand, I wanted a bit of structure and guidance because this was the first time I was visiting Europe as an adult. At the same time, I'm the kind of person who likes free time and the opportunity to explore. MundoLengua did such a great job of providing great historical information on tours, arranging truly memorable activities, and giving us the time to "do our own thing" as a group or alone.

Because we didn't have activities every day, much of our time as a group was spent at the beach or indulging in the local cuisine. I remember leaving Spanish class at 5pm or so and meeting other classmates at the beach because the sun didn't set until 10pm. I also remember the countless gelato meetups we had. Seriously, we ate gelato like it was going out of style. Many of us even chose to travel during one of our long weekends. My friend Jess and I decided to explore Geneva, Switzerland while others went to Paris, Barcelona, and Ibiza.

Along with all of that, we saw so much in Andalucía (this region of Spain). I love to view my photos from Rhonda, Grenada, and Sevilla. I look back on my experience and can't believe I was able to see so much while also spending so much time exploring. I couldn't possibly have asked for a more personal and hand-tailored study abroad experience, and I will forever be thankful to Mundolengua for making it all possible. The opportunity to work here and help others have the same experience has been amazing thus far. I hope others find the desire to see the other side of studying abroad as well.