16 Jun

Things I wish I had known before studying abroad…
1.Even in the summer, it still gets chilly
The first mistake to which I became cognizant upon while studying abroad in Cadiz five years ago was that I had not brought a jacket with me. Surely, I would learn from that experience and bring warm clothes with me to Seville a few years later – nope. When people think of Southern Spain, they tend to think of beaches, palm trees, heat, flamenco, bullfighting, and so forth. However, even in the summer, Southern Spain has its fair share of brisk nights. This is especially the case in Cadiz, with the wind coming off the ocean. So, bring a light jacket or two! It will save you when you find yourself chilly while two miles from your apartment in the early hours of the morning.

2. Don't worry about wifi
It's not the end of the world if you don't have wifi or cellular data! In this day and age, we seemingly can't go ten minutes without checking our phones. The thought of not keeping up with Instagram and Twitter might be daunting to some, but getting off the grid, as it turns out, is quite relaxing. While studying abroad, you can take in so much more of what's around you; you avail yourself to spontaneous conversations with people on the street, and you become less dependent on online translators when you put your phone away.

3. No English
People in Seville and Cadiz don't speak much English. Don't let that worry you, though. Just about everyone with whom you cross paths will be understanding and helpful. The situation really does force you to use your Spanish. The biggest potential hindrance to developing your Spanish skills while abroad is probably nervousness or shyness about using it. Be confident! The worst thing that can happen is that someone doesn't understand you.
4.Befriend the locals
Make a concerted effort to befriend a local or two. While studying abroad, you will quickly become friends with everyone in your group. The fact of the matter is that you're all sharing a new experience, thousands of miles away from home, and that brings everyone together quickly. That being said, students often tend to stick solely to their group. Try to branch out! Maybe it's a student from the same university, a waiter at a local cafe… Everyone you see walking past you on the street is an invaluable resource from which you can learn so much about the Spanish culture.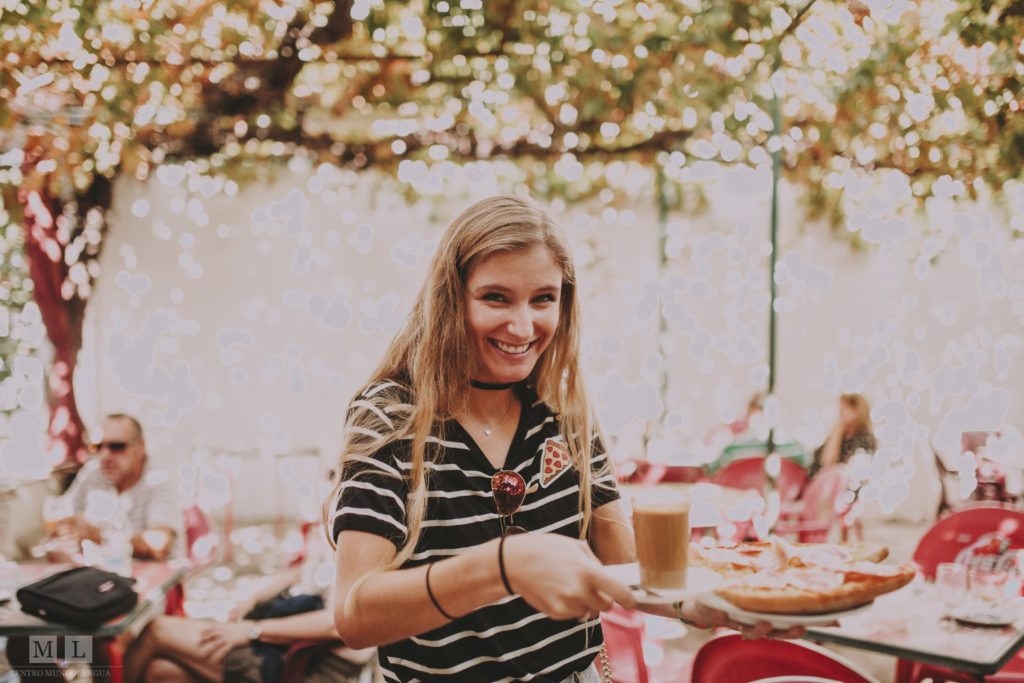 5.Spaniards are late
Spaniards are notorious for their impunctuality. Although you might be inclined to assimilate yourself to this particular aspect of the Spanish culture, give yourself plenty of time to get places! Extra time will allow you to navigate yourself if you ever get lost. For example, the streets in "El Centro (the city center)" of both Cadiz and Seville can be difficult to navigate and it's easy to get turned around. Besides, some of the coolest places I've found in my travels have been the result of getting lost…umm… I mean exploring. So, don't try to be late, still plan to have extra time between travels.
6.Keep a journal
Whether you're studying abroad for one month or six, I promise it will go by quicker than you would like. Writing a bit about what you're doing every now and then is a good way to be able to look back on everything. Of course, you'll always remember the best and most exciting parts of your time abroad, but sometimes a few things can slip through the cracks.