04 Dec

Travel Tips: Lodging and Hostels


Alright so we are back with another post full of travel tips! In the last post, we covered how to get around when you are taking trips during your study abroad. This time we are going to cover how to put a roof over your head when you're out exploring during your European adventure. This is another important part of traveling, or at least it is for most people (shout out to those who like sleeping under the stars!), because once you've taken that 6 hr city tour and gone to "experience the local culture" that night it's nice to have a warm place to lay your head down. As is common in Europe there are few different and reasonably priced options open to you as a traveler, so let's get right into them!
Hostels
Ahh the notorious European hostel… famous for taking in weary backpackers, rooms full of bunk-beds, and that one guy who always snores. Chances are that you've heard some stories about these institutions before embarking on your semester abroad. Which means you probably already have some ideas about them. Hostels however are much like the people they house meaning they come in various shapes, forms, and personalities. This is great for us as travelers because it means there is usually an appropriate hostel option for everyone. But how do you find these options? Well, I personally always like to start my search with hostelworld.com. The site has one of the biggest selections of hostels and is very informative and easy to use. The other sites that are similar, hostels.com and hostelbookers.com, are also great options and it never hurts to check around for the best price, although I have never encountered any significant difference between them.
Some general guidelines and things to remember when booking a hostel (or anything):
Location: You're here to explore a city make sure you're not too far from your main areas of interest. It'll probably be worth fronting up those few extra Euros to be closer to the center or whatever you're interested in so that you don't have to spend it navigating transportation.
Hostel policies: Make sure before you book your hostel that you check the facilities and policies section of their information page. Some hostels have curfews and different rules for check-in so it's always good to be aware that your hostel is right for you!
Reviews and ratings: It's useful to check out what other people have to say about a hostel before booking it. Browse through the reviews before booking but don't let them be a driving force behind your choice. The truth usually lies somewhere between the best and worst opinions. Also don't forget that different hostel's suit different people better. That means don't be afraid to take a leap of faith on the hostel that's perfect for you except for some bad reviews.
It's a reservation: When you're booking a hostel through a site like

Hostelworld

 it's easy to misunderstand that you aren't paying the total cost upfront. You use those sites to pay for a reservation (usually 10% of the total cost) and then you pay for the rest of the room when you check-in. It's not a big deal, but it helps to be aware so that you don't show up moneyless and unable to pay for the room!
Check what they accept: This point kind of goes hand in hand with the point above but is worth really specifying. Many of us are used to having our cards accepted almost everywhere in the US but in Europe many hostels will want payment in cash unless you're a big group. So be prepared and pay attention on those booking sites regarding the policies at each hostel!
Alright enough about hostels, lets cover the other options you have when traveling in Europe.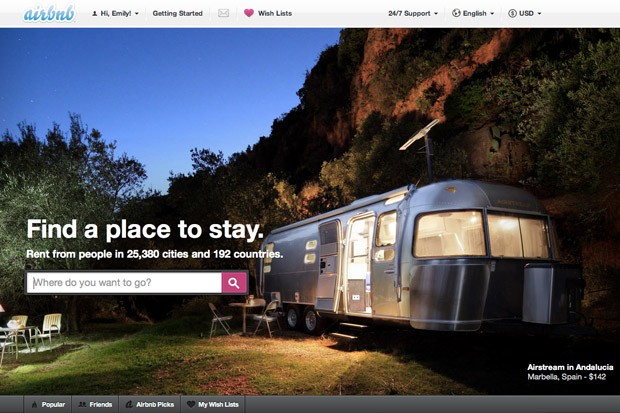 Airbnb's
Hostels are great and all but what if you're looking for something a little cozier? Well the new kid on the block is accommodation site Airbnb. These offer a little more privacy and comfort for those not as excited about sleeping in a dorm with 10 other people. Airbnb's are usually rooms, apartments, or houses that you will rent out from their hosts short term. The wide variety of choices available make it ideal for lots of different types of trips. One example is if you're traveling with a bigger group of friends and want all the facilities of a house for a weekend getaway. Alternatively, it can be great if you're traveling with a significant other and just want some personal space that's not as available in a hostel. Of course with some of these extra comforts you're going to have to pay more than you would for a hostel, but Airbnb's are probably still going to cost you less than a similar suited hotel room. Lastly, because Airbnb's are usually rented out by locals it provides you with a direct line to those who know the city best, so don't forget to use that to your advantage!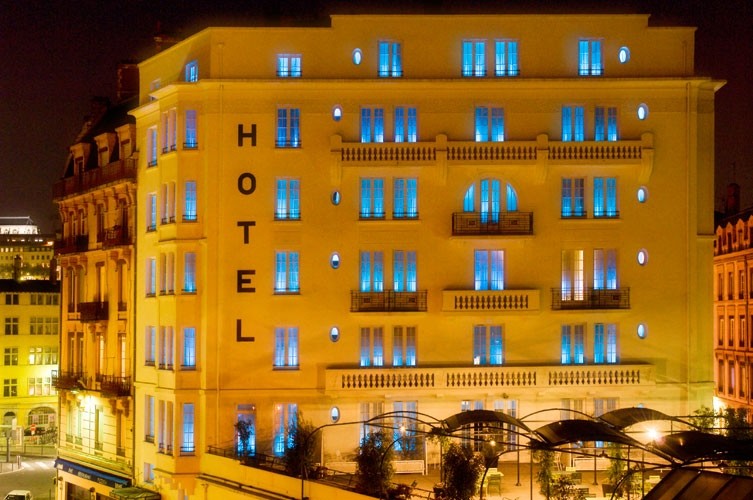 Hotels
Hotels are a place that almost all of us will know about at this point in our lives. They are also one of the least likely places you will stay in during your time abroad. The primary reason for this is that they are typically more expensive than the other options on this list. Hotels like Airbnbs are good for those times you just need a bit of personal space and comfort. When you're in the midst of a long trip it can be nice to splurge for a night on one to give you some respite; so don't be afraid to give them a look if you think you will be needing that. Overall, though hotels typically won't give you the same value for your money as an Airbnb or hostel.
P.S. Just because the place you're staying has the word hotel or in the name doesn't mean it's going to be one! There are plenty of hostel chains that do this for marketing purposes as it connotes higher quality. Still that doesn't mean they won't have private rooms as many hostels also provide this service for a slightly higher price than the dorms!

Couchsurfing
Our last lodging option is Couchsurfing. Now I'm sure many of you will know the term and be asking "Well that's all fine and dandy but I don't know anyone in these foreign countries to go stay with!" First of all you don't know anyone yet, secondly there is also a site to remedy that. CouchSurfing is an online website dedicated to helping people find locals to stay with or meet during their travels. CouchSurfing is not for everyone however and you should always use excessive caution seeing as your using the site to stay with strangers. That's why I always follow a few simple rules when I've couchsurfed, the first being try to do it with another friend when possible. Second is to always let other people know where you're going and when. The third rule is to really try to get to know the person before by communicating with them and checking their onsite "reviews". Chances are they are just a nervous as you about a stranger staying with them!
That all being said I've had some of my best travel experiences through couchsurfing! It is an amazing chance to meet new people who really know the city you are in and share your enthusiasm for travel. And if you have your own flat you can also participate as a host as well and return the favor to others (this can also be a good way to get more comfortable before traveling with it)! Always remember though safety first!!
Alright, so that covers the second part of our study abroad travel tips. I hope that these tips continue to be helpful in your study abroad journeys! Next time we will cover packing for your journey and some good gear to have for your adventures. As always remember to have be safe, have fun, and never stop exploring on your travels!
Also be sure to comment with your own tips or questions below. I'm always looking to share and expand my knowledge on all things travel!