04 Dec

A Guide to Volunteer in Spain
Hoping to Help
So you want to do your part to give back to the world and help those who are less fortunate. Being a volunteer in Spain is an enriching experience, but how do you actually make it happen? There are many things you have to think about. For example; which type of volunteering, where to go, accommodation, the legal stuff and so on… It can be a bit overwhelming, so let's break it down.


Identify your Area of Interest
There are many different types of volunteering you could take part in; you could help out in a hospital, look after toddlers or help out in a food shelter. You could also choose to help out in the environmental sector or with education. Basically, if you want to volunteer in Spain, there are a broad range of options. What you should do is to think in which area you feel most passionately to make a difference in. Then, think about your strengths and what type of role your skills could be most useful in. Here at Centro MundoLengua we find that volunteers-to-be sometimes don't know what they want to do. For this reason we brainstorm with you to find the right sector and role.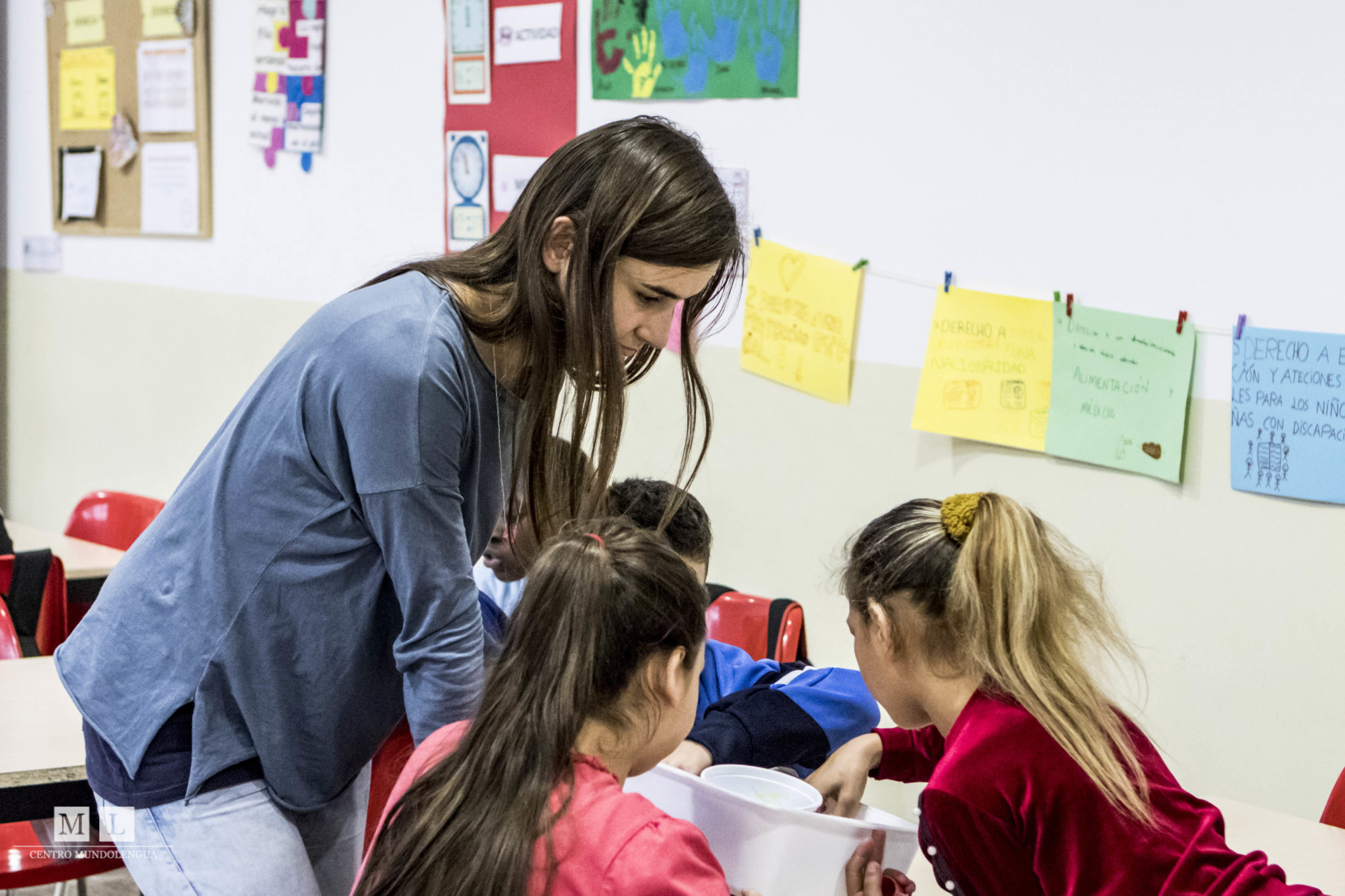 Volunteering Coordinators
Connections are key; at Centro MundoLengua we have many partnerships with companies and organizations that offer volunteering opportunities. Whether you want to help the elderly, teach English to immigrants or take part in activities with the disabled. We are able to help in the organization of finding and obtaining your volunteering placement, so you can be one step closer to making a difference. We can also give you advice on how to go about the process. Furthermore, we will be with you every step of the way if you have any concerns or problems.


Resume Requirements
Applying to be a volunteer in Spain isn't simply a first come first serve basis. You will have to convince the organization that you are a good candidate! You will be given a responsibility to fulfill; therefore they'll want to see if you are a good match. This means you'll need to brush up your resume. We would recommend that you create a Spanish version of your resume. After all – if you want to volunteer in Spain – you'll need to know some Spanish!

You will have to make sure your Spanish is up to scratch. When you're in a working environment the vocabulary may be different to what you're used to. Of course it depends on which type of volunteering you do. However, don't worry as Centro MundoLengua can provide you with Spanish classes tailored to what you wish to improve in.

Passport, check. Suitcase, check. Visa, check?
Whether you need a visa to volunteer in Spain will depend on the agreements your country have with Spain. Usually if it's an unpaid volunteering placement and it lasts for under 12 weeks you will only need a tourist visa. However, we recommend that you check your official government website to see what guidelines and requirements they state.

Preparing for the Unexpected
Health insurance is also an essential to sort out before getting to Spain. You don't want to accidentally injure yourself during the program and leave with a hefty medical bill. Most travel companies offer travel insurance, however you'll want to read the small print as this is the cheapest option, meaning it may not be the most reliable. Your second option is to organize your own medical insurance from home and getting an add-on so it covers you abroad, however these options would mean you have to pay any medical bills upfront and then get reimbursed later – providing the insurance company doesn't find any loopholes.

The last option is to purchase your insurance with the volunteering coordinator. If you add on the insurance option with Centro MundoLengua then your mind would be at rest.  We would organize everything and you would not have to pay for any bills upfront or wait for a reimbursement.

Spanish Work Culture
Instead of jumping in the deep end, give a little research as to what it's actually like to work in Spain. Depending on which country you're coming from, the working culture you are used to may be more formal and punctual. The Spanish enjoy their lunch breaks; you won't see them having a sandwich at their desk. Furthermore, they wear less formal clothes; it's not all suits and ties like in New York City. Another thing to point out is that Spaniards are quite friendly, don't be surprised if you get kisses on the cheek, even in formal circumstances. Lastly, punctuality isn't as strict; the Spanish tend to be more relaxed.

The Living Situation
You'll also have to think about where you'll live throughout your volunteering placement. You don't necessarily need to live a 5 minute walk from your placement; there could be a direct bus route you could hop on. There's also the decision of whether you choose to live with a host family or not.

Living with a host family is an enriching experience if you want to feel the Spanish culture in a more intimate setting. The Spanish tend to be very open and enthusiastic people. At Centro MundoLengua we have carefully picked host families that have worked with us for years. There's no better way to experience the Spanish way of life than to live with a host family. If you want to know more, check out this page!

Are you Ready to Volunteer in Spain?
If you volunteer in Spain you will have an experience like no other. It won't be like your usual vacation. You will have a daily routine you'll have to stick to. Plus, you will have more responsibilities than simply remembering your beach towel. Preparing yourself mentally may come in handy. You may become emotionally attached to the people you are helping whilst you volunteer in Spain – you can truly make a positive change when volunteering. If you feel even more motivated to go out and make a difference, then check out our program for more info!