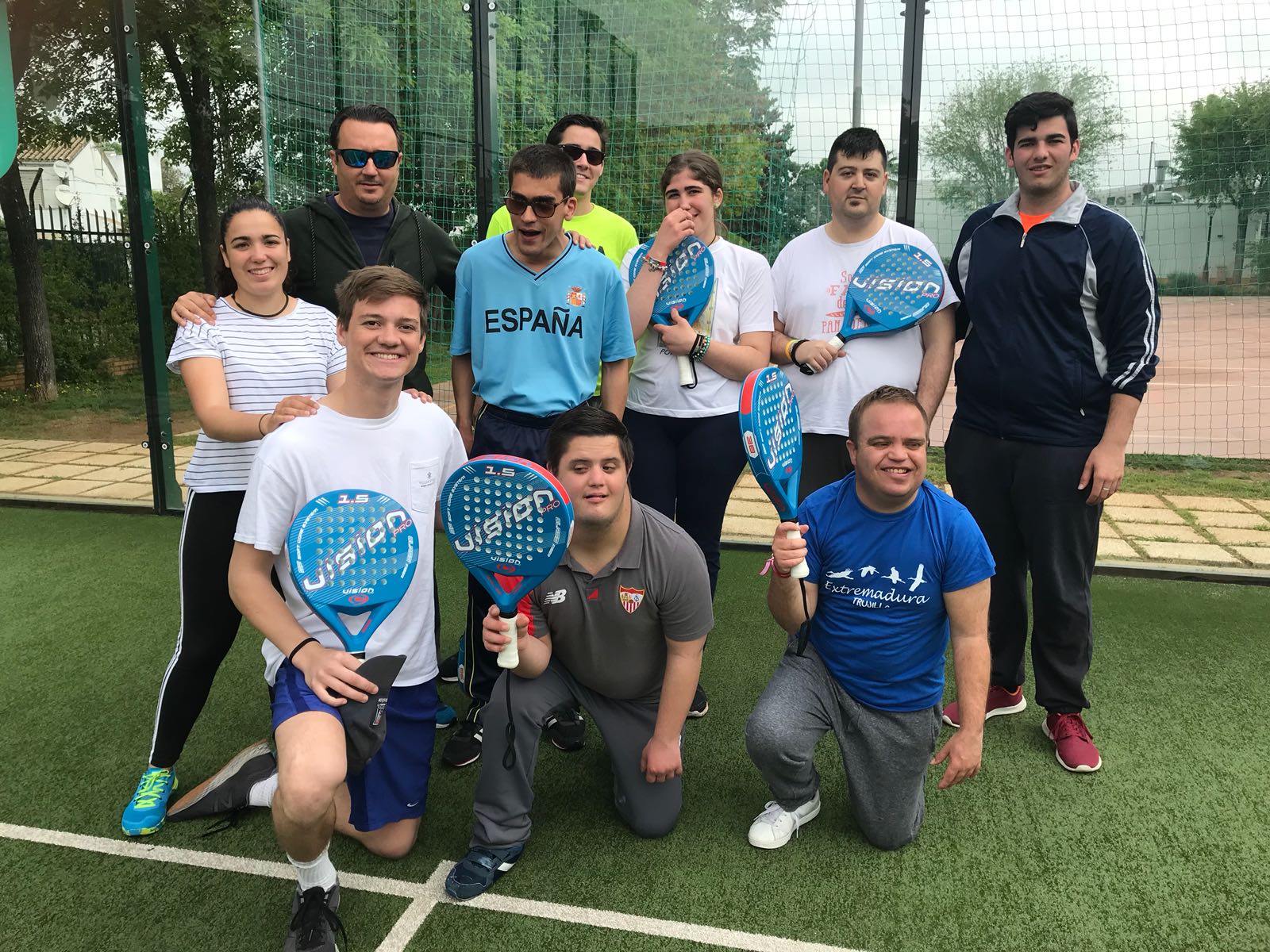 15 May

Beyond tourism – Volunteering in Spain while Studying Abroad
Every semester Centro MundoLengua offers the opportunity for our university students to volunteer in Spain during their stay from 1 to 6 months. There are many different volunteering opportunities such as helping kids with their homework, teaching English, supporting people with functional disabilities, organizing activities for underprivileged kids, spending time with the elderly people, and more! What is volunteering in Spain like? Why should you consider volunteering in Spain while studying? We asked our current students, who have been volunteering throughout their semester abroad.
"Seeing another side of Sevilla"
Most of our students volunteered between 3 and 5 hours per week. Some volunteered in the morning while others volunteered in the afternoon or evening. It's important that your class schedules are compatible with your volunteer work. 14 out of the 16 students currently volunteering in Spain, volunteered before, but don't worry if you are a newbie. The two students that volunteered for the first time loved it and would do it again.
What is really interesting is, why would you volunteer in Spain while studying abroad? "I thought it was a good way to make a positive impact and learn more about everyday life in Sevilla", said Hanna. She was working with underprivileged kids and volunteered for the first time. "I was interested in getting to know the city and the people on a personal level and wanted to spend more of my time trying to help the community", told us Sheila who was assisting adults with functional disabilities.
"I wanted to experience the daily lives of Spaniards, beyond just doing touristic things"
This is what we all want, right? To get to know the culture, the people, the problems and worries of the locals, but also the typical stuff only natives know. Altogether, we want to experience the real life in Spain and not just the touristic part.
While volunteering in Spain, you will get in touch with locals of different ages and social classes which allows you live exactly those experiences. "It helped me learn more about Sevilla's economic and social situation", said one student and, "I learned more about the culture and saw the non-touristy side of the city", said another one.
"I learned a lot about occupational therapy, the visibility of people with disabilities in Sevillian society and I also got to practice my Spanish a lot."
Working as a volunteer in Spain does not only help you grow personally, but it also helps you to improve your Spanish skills. Most of the students mentioned that they practiced their Spanish a lot while volunteering in Spain. "My Spanish skills improved from talking with the kids. I've learned more colloquial phrases", said Gwen, who has been volunteering with children between 6 and 15 years old.
The best part about volunteering in Spain is definitely the interaction with the local people. Twelve of our students mentioned that the contact with the local kids and adults they were working with was the highlight of their experience. "I like getting to interact with the kids and see them get excited when I come." It's not only a great experience for the students, also the locals are happy to have the volunteers. "Seeing the kids gain confidence and feel proud about what they've made," is the best part of volunteering in Spain according to another student.

Step out of your comfort zone!
Is there anything negative about volunteering in Spain while studying abroad, you ask? Well, our students mentioned that the language barriers can be a problem at first. But this is exactly why you are here in Spain, and practicing will only help you to get better. Others said that the work was a bit far away or working with the kids and people with functional disabilities can be challenging and emotionally draining. However, the experience of volunteering in Spain will help you grow. "Stepping way out of my comfort zone", is what Sheila liked most about volunteering.
"Give something back to the community I am part of"
As you can see, there are many advantages of doing volunteer work while you are studying abroad. You are truly making a difference, said our students. You connect with locals, make a positive impact, and it's good for your soul. "My help was very evident, and the experience was gratifying", mentioned one of them.
Would you choose to volunteer in Spain again? "Yes, 100%", "Yeah!", "Yes!" were the reactions when we asked the students for their opinion. "Volunteering is an important part of my life."
"Thanks for the experience!"
Read more here about volunteering in Spain for university students with Centro MundoLengua or contact us for more information