Objectives:
Spend your summer at the beach in Cadiz, while improving your Spanish & earning credits!
Student profile:
All majors and all levels of Spanish.
Study abroad in Cadiz, Spain: University of Cadiz
No plans for the summer break? Looking for something that combines travel, development and fun at the same time? And how about finally making the first steps to learn a foreign language? Then come study abroad in Cadiz with Centro MundoLengua this summer!
At the southern tip of mainland Europe, Cadiz's coastal location has been one of major importance for many of the world's civilizations for millennia. Much has changed in that time, but Cadiz's enchanting alleyways, imposing fortifications, inspiring castles and elegant churches have maintained their ability to change the lives of anybody who spends even the briefest amount of time here.
Our program allows students to study Spanish abroad in Cadiz for 3 or for 6 weeks in the most memorable summer ever. Students studying abroad in Cadiz engage in a fully immersive course that helps complement study in the classroom with constant, practical application outside of it. After finishing your studies in the morning, you'll pass crumbling Roman ruins, amble along streets built by Moorish settlers, chill by the waterfront from where ships set sail for the Americas before returning to your local host family, completing a tour of over 3,000 years of history in a single day. Given its track record for connecting people around the world, perhaps it's your turn to add your name to the fascinating history of Cadiz?
Trace the legendary footprints of the Phoenicians, Romans, Visigoths, Moors and even Christopher Columbus in Europe's oldest continuously-inhabited city.
Boost your Spanish speaking skills with full immersion in contemporary Spanish society.
Get a true experience of modern Spanish life by staying with a local Spanish family.
Make the most of every single second with a full plan of extra-curricular activities designed to make the summer abroad experience as fun as possible.
Continue to take steps towards your degree by earning 3 to 6 US (6 to 12 ECTS) course credits.
Allow Centro MundoLengua to worry about the organization and boring bits, with 24 hour assistance available if necessary.
Charming, quaint, exotic, impressive…. the list of positive qualities that describe Cadiz is almost limitless. Known in modern times for its pleasant local accent, awesome surf, pristine beaches, cheerful people and some of the finest seafood Europe has to offer, it is no wonder why Cadiz consistently attracts so many visitors from near and far. This is nothing new. For three millennia, the oldest continuously-inhabited settlement in Europe consistently won the hearts of whoever set foot on this island-city. The Phoenicians, Carthaginians, Romans, Visigoths and Moors have all left some reminder of their role in the city's evolution in the surrounding architecture and the culture of its local population.
Cadiz Cathedral
From any distance, the Cathedral of Cadiz looks spectacular. Its soaring white and golden domes and bell towers contribute to the stunning city skyline as you approach the city from the sky, from the sea or from the land, but its elaborate baroque design and majestic façade become really noticeable the closer you get.
Tavira Tower
This famous 45 meter tall watch tower was built in the 1700's to allow citizens to look out for invaders approaching from the sea, but today the Torre Tavira is more popular thanks of its rotating viewing binoculars that provide the user with incredible views of the city.
Castle of Santa Catalina
This fortification that juts out directly into the water was constructed in the 17th century as a way to repel invasion and attack from the Dutch and British navies. Today, the pentagonal facility has become one of Cadiz's most popular cultural venues and contains a modern art gallery.
The Port of Santa Maria
A stone's throw away from Cadiz is El Puerto de Santa Maria; a historic port at the mouth of the Guadalete River that marks the most southerly point of the famous "Sherry Triangle". A day spent exploring the San Marcos Castle, the town's bullring, the Mayor Prioral church and the Monastery of the Victory with a camera is always well spent.
Other Attractions
Yet Cadiz offers so much more, including ancient Roman ruins, grand palaces, museums old and new and an almost endless number of castles and cathedrals.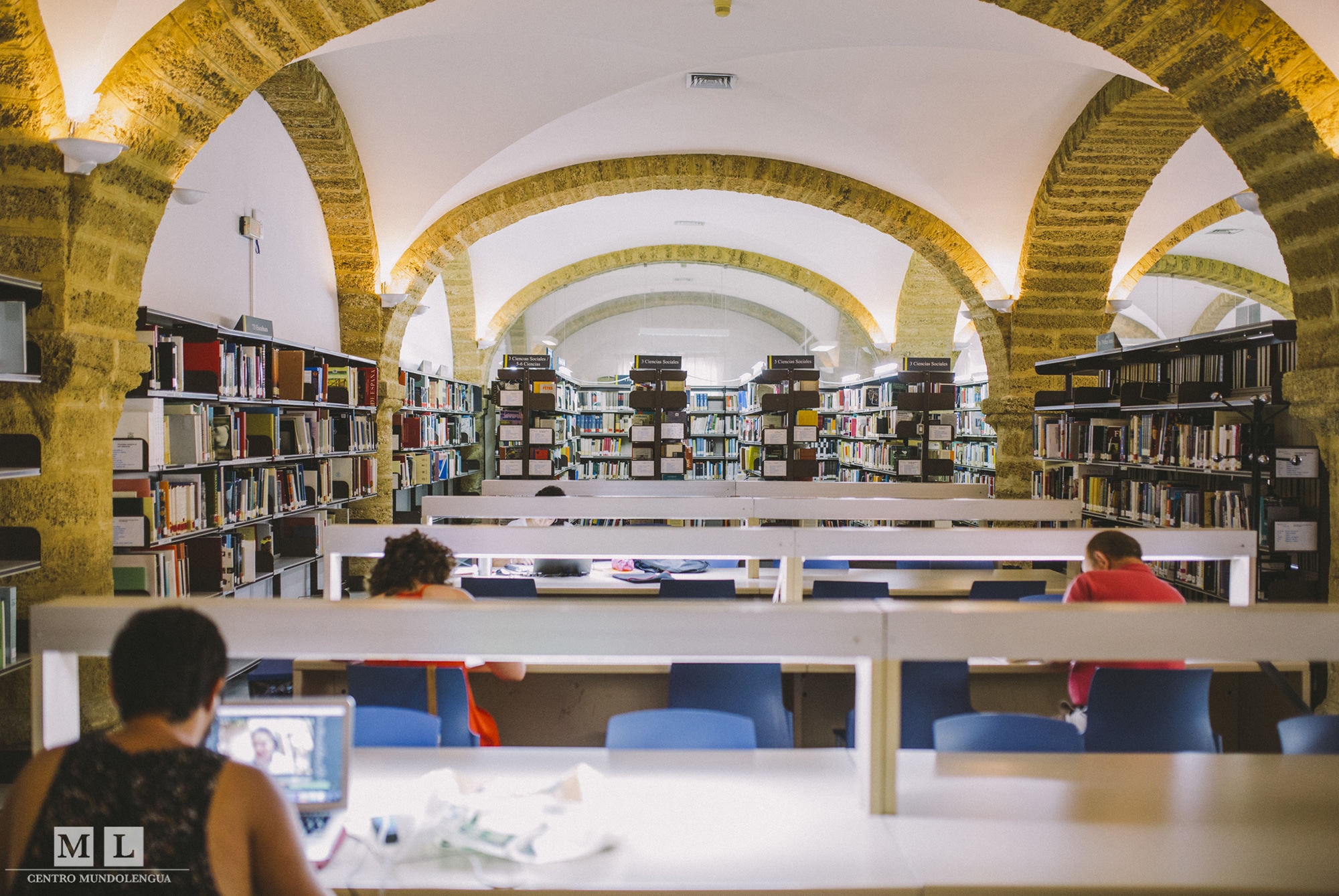 Picture yourself spending your next summer in one of the most beautiful, historic, and culturally vibrant cities in Europe. You're living in the 2,200-year-old capital of southern Spain, where a single walk will take you past the largest Gothic cathedral in the world, a scenic river, elegant palaces, ornate churches, gorgeous gardens, and cobblestone streets lined with outdoor restaurants, local shops, and charming old buildings clad with wrought-iron balconies.
Now picture this: you're making friends, having fun, and discovering the best of Spain through guided tours, flamenco lessons, tapas nights, kayak adventures, excursions to other cities, and more!And at the same time, you're enjoying all of the comforts of home, living in a safe and friendly environment, getting ready to score a 5 on the AP® Spanish course, and taking your Spanish to the next level through natural language immersion and engaging, interactive classes.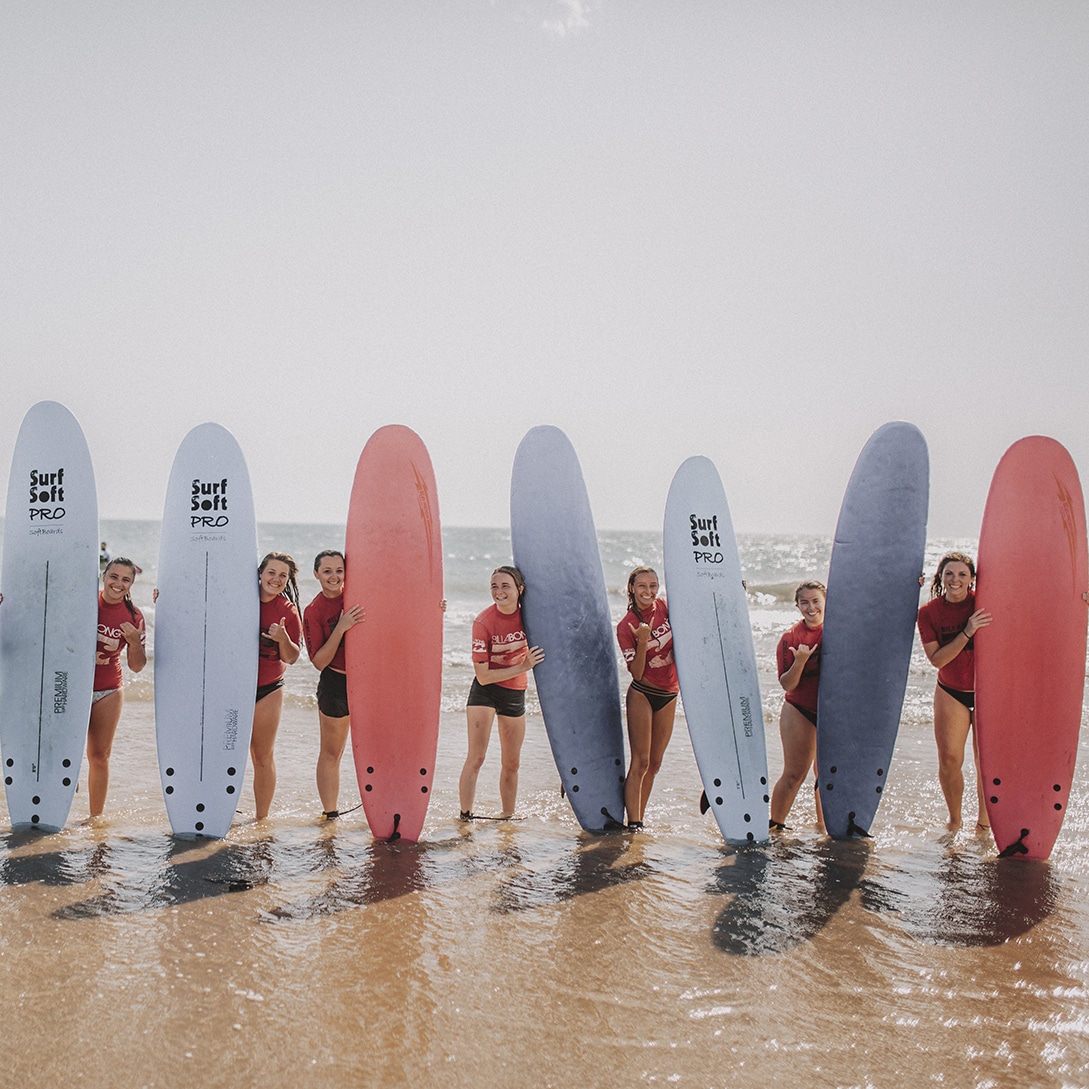 Social & cultural activities
Explore the rich and fascinating culture of Spain a step at a time with organized activities including guided visits to some of Cadiz's most significant landmarks and attractions, front row seats at a Flamenco show, Sevillana and Salsa dancing classes, tapas dinners, paella cooking workshops and more.
Enjoy your free time outside of the classroom with a range of activities that give you chance to relax and socialize with fellow students, such as beach sports and surfing classes, beach yoga sessions, city tours on cycles, language exchanges and tapas dinners in groups.
Language & culture immersion
Homestay with a Spanish-speaking host family for the duration of the program in order to get your speaking and practicing Spanish at home as well as in the classroom.
The activity program we prepare for students focusses critically on complementing the learning process inside the classroom with real-world application outside of it. The activities therefore allow you to continue to discover Spanish culture, one step at a time, in a manner that is thoroughly enjoyable and engaging.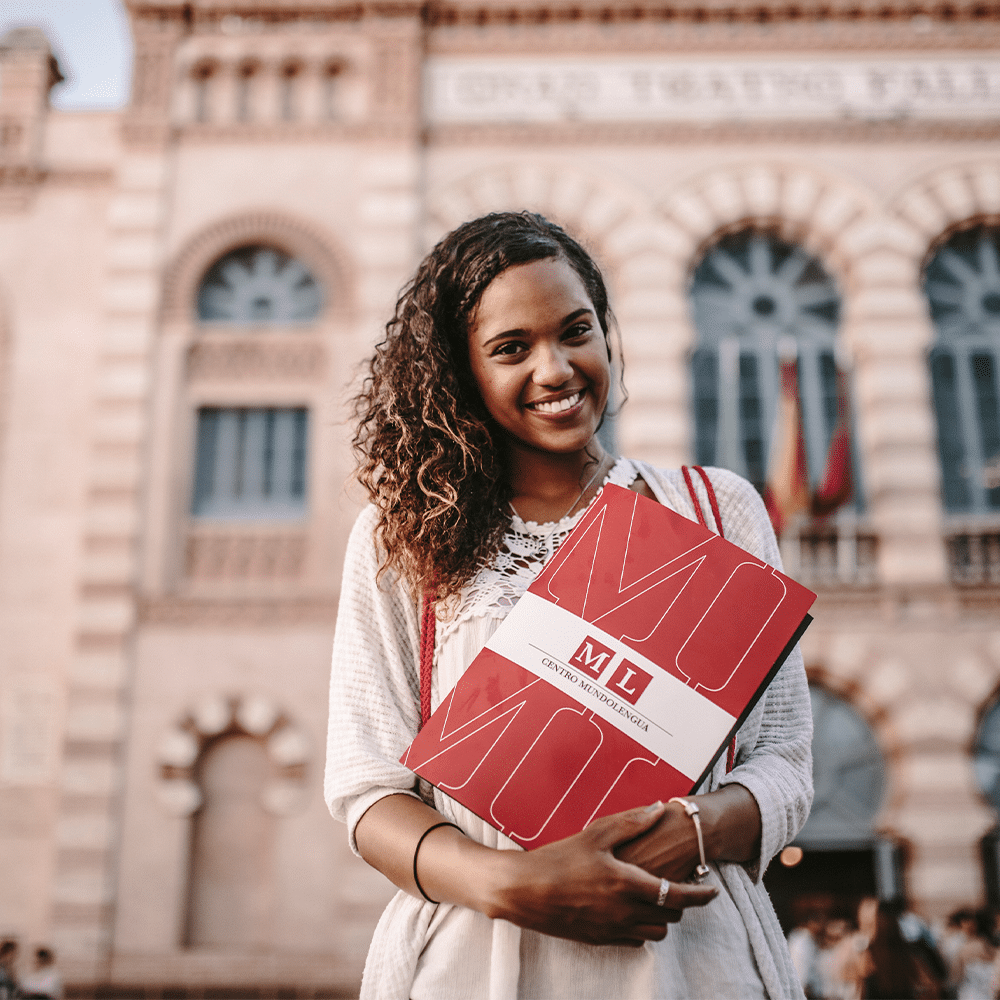 Development
The Summer Abroad in Cadiz program at the University of Cadiz puts a real emphasis on balanced foreign language learning, ensuring that all disciplines of language are given equal attention.
Throughout the course you'll be surrounded by individuals from all over the world, giving you the ideal environment to network and socialize effectively with other students and form lifelong friendships along the way.
Living abroad is always life-changing, not just thanks to the fact that you'll experience some truly unforgettable moments, but also thanks to the fact that venturing out into the wider world inevitably develops your confidence and self-esteem.
Excursions
Cadiz is well linked to many other cities and locations across the region by excellent networks of infrastructure, such as Seville, Granada, Cordoba, Malaga and Lisbon. Because of this, it is very easy for students studying abroad in Cadiz on our programs to use their free time and weekends to conduct excursions further afield.
Together with members of the Centro MundoLengua team, students who study abroad in Cadiz on our programs enjoy a day trip to Morocco – in an entirely different continent!
The Centro MundoLengua team is very experienced in organizing excursions for international students studying abroad in Cadiz. We are therefore very happy to give you any recommendations, tips, suggestions and advice when you are considering excursions outside of Cadiz, including helping you make reservations and finding the right price.
Study abroad in Cadiz, Spain: University of Cadiz
July 4th, 2021 – July 24th, 2021
Beginner, intermediate, and advanced (A1.1, A2.1, B1.1, B2.1, C1.1)
Study abroad in Cadiz, Spain: University of Cadiz
July 25th, 2021 – August 13th, 2021
Beginner and intermediate (A1.2, A2.2, B1.2, B2.2)
Services and advice prior to departure to Spain.

Reception at Jerez de la Frontera arrival airport, including transfer to and from.
Orientation walk.
Full tuition for the summer at the University of Cadiz.
All class materials used during the program.
Private tutoring.
Official transcript and the chance to earn internationally recognized US / ECTS course credits that can contribute to your degree at your home university.
Accommodation with a local host family, including full board (3 meals a day).
A program of social, cultural and recreational activities (2 per week).
Day trip to Morocco.
Volunteer opportunities with local charities and organizations.
24-hour assistance in case of emergency.
Request information about this program
You may also like…
From

7,840.00

€

From

7,840.00

€