Objectives
Spend a full semester in Sevilla
while improving your Spanish & earning credits!
Program Dates
Spring & Fall semesters
Student profile
All majors and all levels of Spanish.
Study Abroad in Sevilla —Pablo de Olavide University
There are so many reasons to study abroad in Sevilla…. the career and educational benefits, personal development, learning Spanish and experiencing life in a cosmopolitan foreign city. Of course a semester of study abroad in Sevilla can be a complicated thing to organize, but with Centro MundoLengua you can now get that dream study abroad experience here in Sevilla professionally organized for you by a team of experts located in the city itself.
Our study abroad program at the Pablo de Olavide University in Sevilla allows students of all majors in almost all subjects to continue working towards their university degree on a modern, state-of-the-art campus in one of Spain's most culturally vibrant cities. No knowledge of Spanish is needed before arrival but our immersive program will get you speaking like a true Sevillano in no time – and having the time of your life while you do it. With Centro MundoLengua, that dream study abroad experience has never been easier. And in Sevilla, it has never been so rewarding….
Live in one of Europe's most lively cities with more than 2,200 years of recorded history with surprises and delights around every single corner.
Study at one of Spain's most modern universities, boasting state-of-the-art facilities that enable you to get the maximum out of your studies.
Create and customize your ideal study program by choosing from a huge range of courses offered by the university and earn course credits towards your degree.
Get the most out of your semester abroad every single day via a giant range of social, cultural and recreational activities.
Immerse yourself fully in the local language and culture by living with a Spanish host family.
Don't stress! Centro MundoLengua provides round the clock assistance and support.
Sevilla is one of Spain's most culturally distinct cities, simultaneously both ancient and modern, that many Spaniards see as the most romantic and exciting in the whole country. The spiritual home of many of the traditions that define the south, including flamenco music, Sevillanas dancing, bullfights, horse riding and la Feria, is duly proud of its identity. In few places across the country is the Moorish influence in Spanish society as evident as it is in Sevilla's historic center. Narrow, winding passageways twist and cross with each turn revealing something more spectacular than the last did. This could be a hidden, private Arabic garden of elegantly decorated hand crafted tiles, a cozy, secluded plaza where local residents play flamenco music in the streets, or a jaw-dropping view of la Giralda, the single most iconic sight in the city.
The Sevilla Cathedral
The world's largest Gothic cathedral was first constructed way back in the 12th century and its magnificence truly deserves its UNESCO World Heritage Site status. Its entrance is only five minutes' walk away from Centro MundoLengua's headquarters and inside visitors are always amazed at the scale of the cathedral's nave and its 80 chapels that line it. Closer inspection of the cathedral's interior is rewarded with fascinating artwork, altarpieces, carvings and even the tomb of none other than Christopher Columbus himself...
The Giralda
Adjoined onto the cathedral is the single most iconic landmark of all Sevilla. La Giralda bell tower was originally the minaret of a mosque that was located at this site, before it was incorporated into the designs of the Catholic conquerors for the cathedral after they captured the city. And if you manage to climb all 340 feet of it to get to the top, your reward will be some of the finest views in all Sevilla.
The Royal Alcazar
Another of Sevilla's UNESCO World Heritage Sites may already be familiar to viewers of the hit TV series Game Of Thrones. Inside this majestic palace and royal gardens, visitors are able to view some of the purest examples of Andalusia's Mudéjar architectural style, along with plazas, courtyards, fountains and pools lined with stunning flowers of varying colors and proud orange trees – the tree that is most synonymous with the city itself.
Barrio de Santa Cruz
Nothing transports you back in time in Sevilla quite like a quiet afternoon walk through the Barrio of Santa Cruz does. The labyrinthine Old Jewish Quarter surprises with every twist and turn of its narrow alleyways and cobbled streets with views that never fail to delight, be it a quaint tiled Moorish garden, a hidden away plaza filled with flamenco enthusiasts or independently owned restaurants and shops built into graceful, historic buildings. Santa Cruz's ability to keep the past-paced world at bay makes it the perfect place to leave your concerns behind as you explore Sevilla as it has been for centuries.
The Plaza de España
This giant semi-circular plaza may be one of the city's youngest landmarks, having been constructed as recently as 1928, but in that time it has quickly found its place among Sevilla's most historic attractions. An arching fountain sits in the center and is faced by tiled alcoves built into the main edifice that have been dedicated to all of Spain's provinces, and low bridges cross over shallow canals in which rowing boats can be hired to give the visitor a different perspective of the plaza. The 100-acre Parque de María Lusia opposite boasts an array of beautiful gardens and additional features under a shaded canopy of trees, and so spectacular is the Plaza de España that it inspired the directors of Star Wars to film right here.
Metropol Parasol
Constructed atop the underground ancient ruins of a Roman settlement, "Las Setas" (as it is commonly known thanks to the similarity of its appearance to giant mushrooms) is the single largest wooden structure in the entire world. And almost as extraordinary as the ancient ruins inside Las Setas are the breath-taking nighttime views of the whole city that you will enjoy if you climb to the top of it.
Other attractions
The above list only scratches the surface of Sevilla's many attractions. Other highlights include the following:
· The Plaza de Toros, one of the most famous bullfighting rings in Spain.
· Archivo de Indias: another UNESCO World Heritage Site where some of Spain's most important historical archives are closely guarded.
· The Torre del Oro; a riverside tower built in the 13th century that shines in the evening sun.
· Palacio de las Dueñas; the birthplace of poet Antonio Machado is a 15th century palace, famous for its striking flower-covered facade and its unusual fusion of both Gothic and Moorish architectural styles.
·And more museums than you could ever think possible, including the Sevilla Museum of Fine Arts, the Museum of Popular Arts and Traditions, the Flamenco Museum and the Archeological Museum of Sevilla.
Founded as recently as 1997, the Pablo de Olavide University is one of the most modern in all of Spain, a fact that is easily recognizable in its impressive facilities. Around 11,000 students (a large number of which are international) enjoy the state-of-the-art laboratories and magnificent library on this extremely green campus each year. The Pablo de Olavide University also stands out thanks to its excellent range of subjects offered, but also as a leading academic institution for students majoring in the Spanish language. And because the Pablo de Olavide University campus is located outside of the narrow confines of Sevilla's city center, Centro MundoLengua issues travel cards to students studying on our semester abroad in Sevilla program that facilitate easy and free travel to and from campus.
Good academic standing –minimum GPA of 2.90
Letter of recommendation
Official transcript
Valid passport with student visa
The Pablo de Olavide University offers courses taught in both English and Spanish that cover a wide range of subjects to participants in our Semester Abroad in Spain program, making it a suitable destination university for many international students for their semester abroad.
Students choose 4 to 5 classes per term which take place from Monday to Thursday in which attendance is mandatory and monitored. Each class is officially worth 3 U.S. credits (6 ECTS credits) unless stated otherwise, and academic assessment takes place in the form of examinations, coursework, presentations, assignments and homework.
Students undertake a Spanish placement exam prior to the beginning of the semester that determines their level of Spanish. Those whose command of the language is graded as proficient enough are eligible to choose up to 2 courses from the University Integration Program (P.I.U.) that is designed to further integrate international students into Spanish campus life by allowing them to attend lectures taught in Spanish together with Spanish students.
For more information on any course and a copy of the syllabus, please feel free to contact us.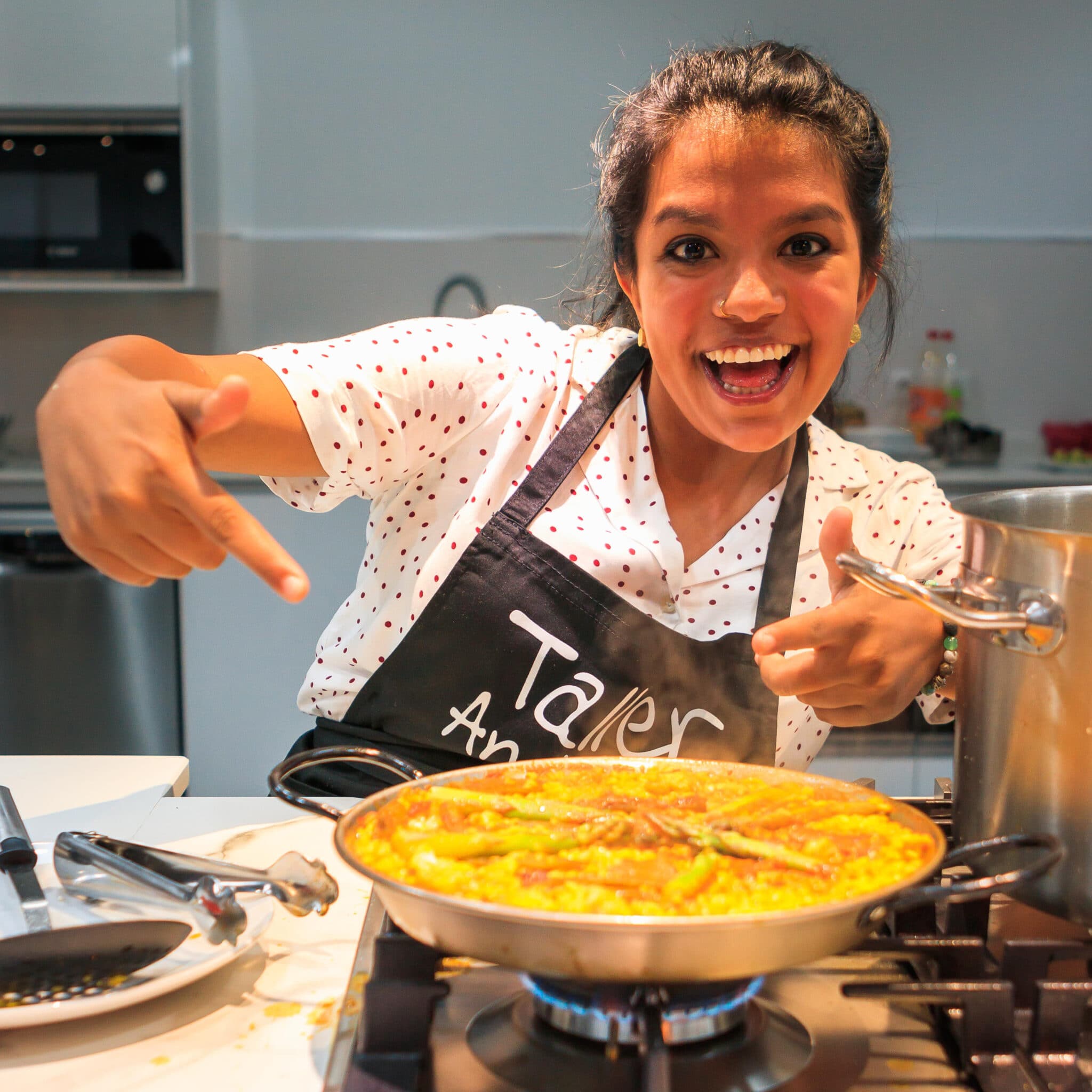 Social & cultural activities
You will enjoy a structured introduction to the various elements of Spanish society via an activity program designed to help you practice Spanish while learning and observing Spanish customs and having fun. Activities include flamenco shows and lessons, salsa dancing workshops, paella cooking classes, tapas dinners, language exchanges, cycling tours, kayaking along the Guadalquivir River and many more.

Guided visits and tours around some of the region's most breath-taking and culturally significant sites, including the Real Alcázar, la Catedral de Sevilla, La Giralda, the Plaza de España and the Roman Ruins at Itálica, just to name a few.
Excursions
International students studying abroad for a semester often want to hop across one or two borders during their stay, and our guided excursions achieve that in the safest, most convenient and most fun way possible. Some examples of excursions have included Barcelona, Madrid, Granada, Malaga, Lisboa, and Morocco.
Students who study abroad in Sevilla for a semester at the Pablo de Olavide University will have many weekends free without a planned activity. In the past, students have often used these weekends to travel on excursions with friends in order to make the most of their time in Spain. Centro MundoLengua is happy to provide travel tips and information to students who wish to prepare their own weekend excursions.
Development
Program participants are in constant contact with people from all over the world – not just from Spain – which gives them a unique opportunity to continue learning about the world and to network effectively.

Learning a foreign language stimulates the mind to think and structure information in new ways that often results in improved memory, increased creativity and the ability to think abstractly.
Life in a foreign country always forces students to face challenges head on and problem solve in a new environment, which consistently leads to increased reported confidence in oneself.
Employers increasingly value time spent in a foreign country, either in the form of internships or study semesters. A semester of study abroad in Sevilla therefore really stands out on a CV / résumé when you enter the labor market.
Language & Culture Immersion
Full and constant immersion in Spanish life thanks to our homestay system where students live with a local Spanish family in Sevilla for the duration of their stay.

Students practice and develop their Spanish in a more comfortable, supportive environment that works wonders for the motivation and also helps brush up on everyday language and vocabulary that is sometimes neglected in a lecture hall.
Application of the theoretical knowledge learned in the classroom into real-world scenarios throughout the course of the semester.
The total will be divided in 1 deposit due today and 1 final payment. The final payment will be due 8 weeks prior to the program start date.
Study Abroad in Sevilla —Pablo de Olavide University
Jan 18th – May 20th, 2023
Deadline: Oct 15th, 2022
See installment payments details
Deposit: Today
Final payment: December 02, 2022
Study Abroad in Sevilla —Pablo de Olavide University
Sep 6th – Dec 22nd, 2023
Deadline: May 14th, 2023
See installment payments details
Deposit: Today
Final payment: December 02, 2022
Pre-departure consultation and advice.

Airport reception with a representative from Centro MundoLengua in Sevilla airport (including transfer to and from the airport).
Initial orientation days in Sevilla.
Full tuition for the semester at the Pablo de Olavide University (4 or 5 courses – a maximum of 15 US / 30 ECTS credits that can be earned).
Private tutoring.
Official transcript from the Pablo de Olavide University.
Accommodation and full board with a homestay family.
Program of social, cultural and recreational activities.
2 weekend excursions included (Friday through Sunday).
Volunteer opportunities.
24-hour assistance.
Travel card for the Sevilla public transport network.
Request information about this program