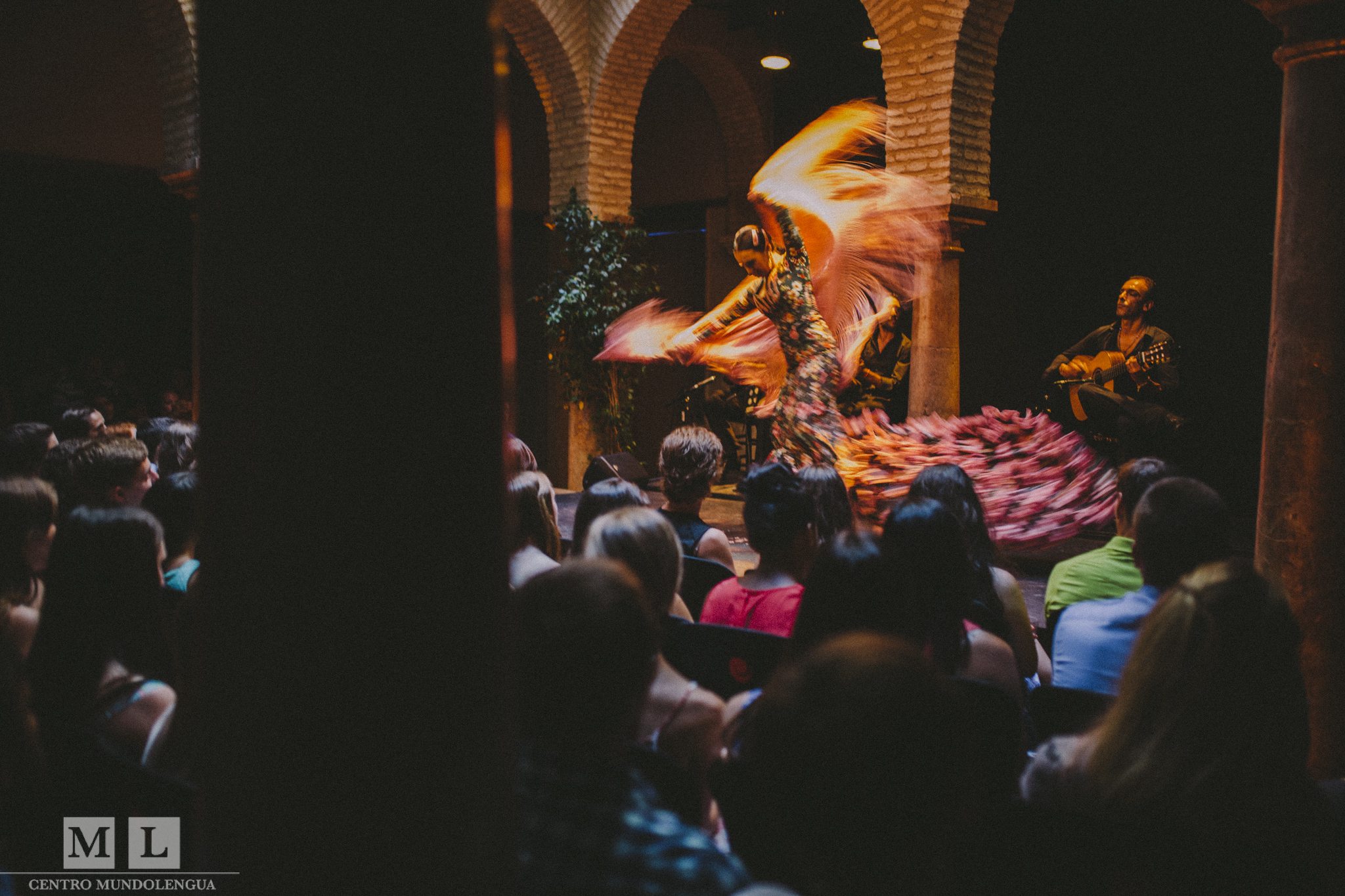 18 Jan

Top 10 things to do in Sevilla

Sevilla has something for everyone! Many people look forward to immersing themselves in the vibrant and exciting Sevillana culture, but where do you even start?! To make sure you don't miss the best of Sevilla, we've got our top 10 list of things to do in Sevilla. Ready to start your study abroad adventure in Sevilla? 
1) Visit the Plaza de España
Generally on the top of any list of what to do and see in Sevilla, the Plaza de España is an iconic landmark in Sevilla that you do not want to miss.
Built in 1929, the Plaza de España was one of the many buildings artfully constructed for the Ibero-American exhibition. It is closed to the Maria Luisa Park, a park full of beautiful plants, greenery, and ancient trees.
One of the most impressive aspects of the Plaza de España is that it is encircled by a unique building with a semi-circle shape.
Whichever side you enter from, it's clear that the Plaza de España is a cultural adventure which is why it's top on our list of our top 10 things to do in Sevilla! Not only is its sheer size impressive, but it is filled with intricate colorful tiles representative of Spanish culture. It even contains a small moat where you can take a peaceful boatride! Grab some paddles and dive into this breathtaking must-see site in Sevilla!
2) Climb to the top of the Giralda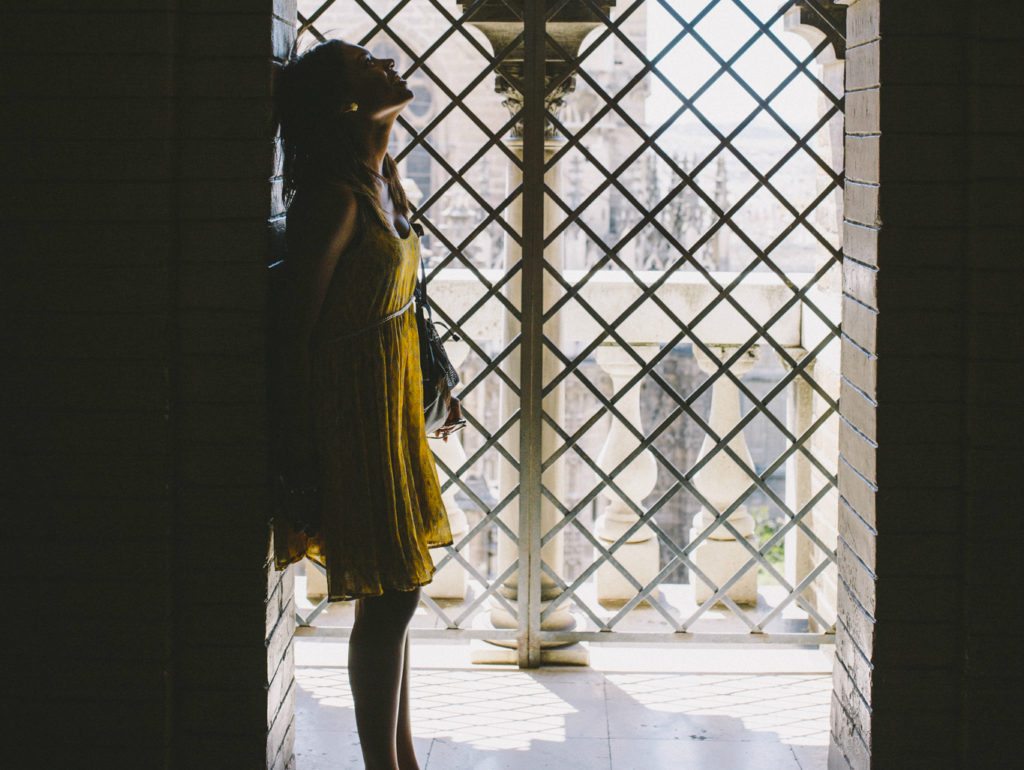 The Giralda is the bell tower of the Sevilla Cathedral (the largest gothic cathedral in the world). This landmark comes in next on our list of top 10 things to do in Sevilla.
To this day, the Giralda is arguably the most important landmark of Sevilla. You can see its distinctive shape from around the city and is definitely worth the climb to the top. In my opinion, it has the second-best views to look out over the city. The Metropol Parasol has the best view of Sevilla– because you can see the Giralda!
Representative of a time period where major world religions coexisted peacefully, the Giralda was the tallest building in the world at the time of its construction and the tallest in Spain until 2010. Although not still the tallest, the Giralda tower in the Sevilla Cathedral is one of the top attractions in Sevilla that is worth the trip to Sevilla in itself!
3) Immerse yourself in the world of tapas
Spanish cuisine is known for its tapas (or small dishes). Tapas give you the opportunity to try a variety of dishes in one meal! Because one tapa ain't gonna cut it, it is traditional to order a bunch of different tapas and share them around the table among friends. Or, you can embrace one of the typical activities in Sevilla like a true local and go tapas bar-hopping, trying different little plates at tapas bars around the city with friends for an enjoyable and adventurous evening! Some examples of traditional tapas to try are Spanish tortilla, paella, and various flavors of croquetas. With a huge variety of tapas to try- you won't go hungry! (even as a vegetarian).
4) Enjoy breathtaking views from the Metropol Parasol
With a height of 28.5 meters (or 93.5 feet) the spectacular Metropol Parasol has stunning views of Sevilla. It is one of the top 10 activities in Sevilla that is not only obligatory but cheap.
When wandering through the whimsical wooden structure located in the heart of the historic center of the city, it's easy to get overwhelmed with the gorgeous 360° views of Sevilla! A good activity for morning birds and night owls alike, the "Mirador" or rooftop view of the Metropol Parasol (lovingly nicknamed "Las Setas" or "the mushrooms" by locals) is open from 10am to 11pm. For that instagram-perfect travel picture, visiting the Metropol Parasol at sunset allows for an incredible view and photo-op!
5) Fall in love with the quaint streets and colorful buildings
Sevilla is famous for its quaint little streets, colorful architecture, and various local shops and cafés. Wandering through the maze of streets is absolutely one of the top 10 things to do in Sevilla; each street is filled with new surprises!
As you walk, marvel at the unique buildings of varying styles, colors, architecture, and size. A social magnet, the streets are lively, especially at night as locals roam the streets laughing and enjoying tapas with friends! One of the activities in Sevilla that is SO Sevillana that you would almost be shunned as a local if you did not participate, taking an evening stroll or wandering around the streets is just a way of life. Not only will you pass many local tapas bars brimming with people, but there are markets and stores abounding that invite you to experience the city's culture in a new way while browsing through flamenco shoes, bridal gowns, leather items, fabrics, spices, hats, etc.
Walking through the streets is one of the top 10 things to do in Sevilla: you simply cannot pass it up.
6) Experience the incredible architecture of the Sevilla Alcázar
The Sevilla Alcázar, or Royal Palace, is a divine site fit for royalty that is a must-see when planning your activities in Sevilla.
Its impressive architecture and construction will impress those who love art, culture, history, architecture, nature, or anything fancy. Dating back to the Moorish period of Spain, this palace has a complex history. The Sevilla Alcázar has lived through many eras,. It has influences of different cultures that you can distinctly see as you roam through the palace in awe.
As one of the top activities in Sevilla, it is also one of the busiest with a long line that steadily stretches out the front at any time of year. Buying your tickets online will help you enter much more quickly.
A fun fact about this royal palace is that it is still used by royalty today. It serves as the residency for the King of Spain and his royal family whenever they visit Sevilla.
Continuing its multidimensional style and multifunctional use, the Seville Alcázar is also home to different concerts and cultural events.
Keep this incredible site on your list of the top 10 things to do in Sevilla to dive into the past and present of Sevilla!
7) Discover Sevilla on bike
Biking is a fun way to discover different parts of the city. Although the historical center of Sevilla is not huge, taking a bike tour around the city is worth it. It is especially true during the summer and other warmer months when the daily high regularly exceeds 40°C (104°F)!
Even when the weather is not scorching, taking a leisurely bike ride can be a nice change to get some breeze. Discovering Sevilla on bike falls upon our top 10 things to do in Sevilla. There are Sevici bike racks throughout the city that allow you to "check out" a bike and return it to any one of the Sevici bike racks, paying only for the time you use. It's a green mode of transportation that'll leave you feeling refreshed and proud to make a healthy decision for you and the environment.
8) Enjoy a refreshing drink on a terrace in of one of Europe's hottest cities
Sevilla is one of the hottest cities in Europe. It has blazing temperatures throughout the summer and over 300 days of sunshine a year. That's why enjoying a refreshing drink on a terrace is one of the top 10 things to do in Sevilla. However, don't expect to just go lounge on a fancy terrace as a free activity. Many terraces may charge a small "entrance fee" to the terrace or some cafés and restaurants will charge 5-10% more for terrace seating. It's still an inexpensive delight and well worth it if you have a little extra time in Sevilla to enjoy.
9) Experience one of the many live Flamenco performances up close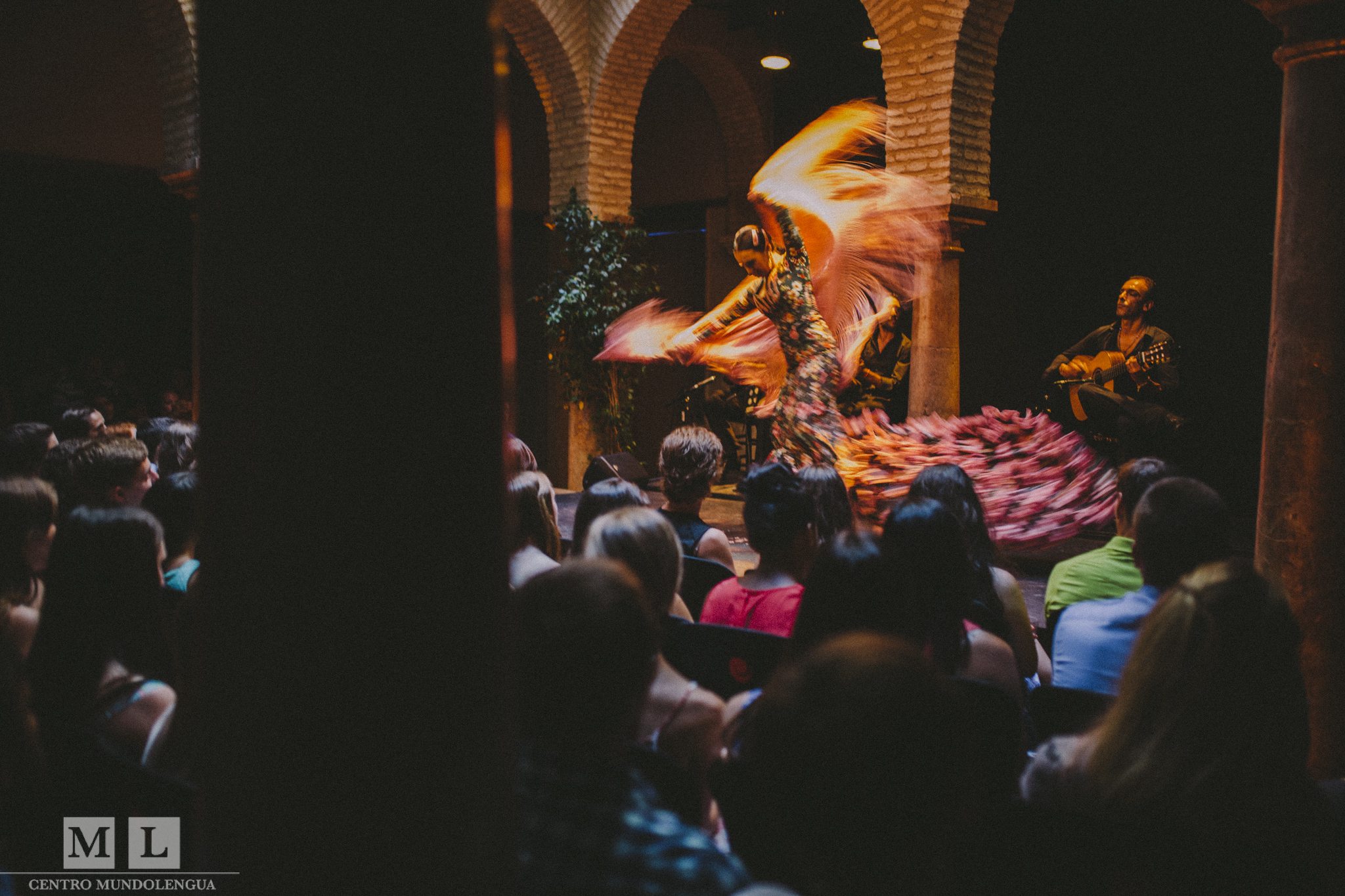 Flamenco– a word with a lot of cultural background. When one hears flamenco, traditional Spanish music and a woman with a ruffled dress and flower in her hair might come to mind. Flamenco is the expression to describe a specific style of music and dancing. Flamenco is abundunt throughout Andalusia (southern Spain) and originated right here in Sevilla.
Although you can attend a flamenco show almost anywhere in Spain, flamenco developed from Triana, a neighborhood in Sevilla historically known for gypsies, where this exotic and empowering style of music and dance emerged.
Numerous eateries and theatres offer authentic flamenco shows performed by technically-skilled professionals. A passionate style of music, flamenco involves many key components including cante (vocals), toque (instrumentals) on a guitarra flamenca (flamenco guitar), palmas (clapping), baile (dance), and jaleo (calls of encouragement).
Witnessing a flamenco show up close and live gives you a spectacular and beautiful evening. Sweat from the male dancer might be flung into the audience during his intense stomping and the long end of the woman's dress might brush audience members during her explosive turns. It only adds to the unique and thrilling adventure that is hands down one of the must-do activities in Sevilla. ¡Olé!
10) Take a walk along the gorgeous Guadalquivir river
Along the entire Guadalquivir river, there is entertainment of every kind! In all honesty, you could spend an entire day along the Guadalquivir. You can:
Mingle with the many locals strolling on the river
Visit a typical Spanish market (namely the Triana market which is located in an ancient castle!) and buy fresh food for a peaceful picnic along the banks of the river
Participate in various water activities such as fishing, kayaking, paddle boarding, SUP yoga, boat rides
Bask in the sun and take a siesta surrounded by beautiful and peaceful nature;
Skateboard in a skate park;
Observe street art along the graffitied wall on the camino de arte or "art walk";
Join in with many locals and take an afternoon jog or practice your rollerblading skills;
Look at beautiful architecture at the Torre de Oro (or "gold tower") which doubles as a historical museum;
Shop in nearby artisan shops and buy famous hand-made ceramics; dine at local restaurants and hipster food stalls;
Admire beautiful and colorful skylines across the river; the possibilities are endless!
For a one-stop place that is all-encompassing, the Guadalquivir river is your place to enjoy numerous activities in Sevilla.
There are so many more things to do and see in Sevilla! This makes it a perfect destination to study abroad. Are you convinced? Here are some of our most popular programs in the Andalusian capital!